What people are saying about Three Wine Men
Rated

1

out of

5
by
Sheilz
from
THREE WINE MEN
My husband and I went to the Cardiff event 22/10 at Princeapality Stadium what a complete and utter waste of money First of all there was no instructions as to which entrance we had to enter through so consequently we were totally at the wrong place . Clearer instructions are needed. As for the event they certainly were Three Wise Men who raked in lots of cash for very little entertainment, information or even wine !!! Don't be mislead thinking what a great day this will be it's an expensive couple of hours out the house. Stay at home and spend your money on some wine !!!
Date published: 2016-10-25
Rated

3

out of

5
by
Nopenpal
from
East Wintergarden Sparkling Wines
There was a good range of sparkling wines covering many of the areas that produce them. The experts were very friendly to both me and my friend regardless of the difference in our past tasting experience. Impromptu discussions with other attendees were easily initiated which, together with the relatively low density of attendees in the large room, made it a pleasant time overall. The experience would be better if there was a selection of foods to pair the wines with and to soak up the cumulative alcohol intake - either included in the price or for sale. There wasn't even cheese, only cracker biscuits.
Date published: 2016-05-26
Rated

5

out of

5
by
PinkFizz
from
My first event - and won't be my last!
I'd bought tickets for date night with my hubby and loved it. Very relaxed and informal. Great wines and really nice to be able to chat with Oz Olly and Tim. Look forward to attending another event in the future.
Date published: 2016-05-25
Rated

4

out of

5
by
Andreane
from
Three Wine Men - Canary Wharf
Misleading as I genuinely thought it would be like a theatrical show with these 3 celebrities with them sharing their experiences as well as us getting to taste a selection of wines. Not a show totally for wine merchants to sample their goods which these 3 celebrities organised in a East London location. I applaud their thinking but would have appreciated this to have been more clearly stated in the description so that I could make a more informed decision.
Date published: 2016-05-25
Rated

4

out of

5
by
jcl88
from
good wine tasting
the Lindley hall was a good venue for the 3 wine men tasting. Nice and bright with plenty of room. The masterclass was good, but only on the basis that it was free. It wouldn't have been worth paying for. The suppliers were on the whole very good apart from one or two notable exceptions, e.g. those on the 1853 table were disinterested and useless.
Date published: 2016-06-20
Rated

5

out of

5
by
Gv
from
Three Wine Men
A very enjoyable event. Well organised and plenty of excellent wine to taste.
Date published: 2016-10-24
Rated

5

out of

5
by
Wombat
from
A top evening!
There are few things more enjoyable than tasting Champagne. This event was excellent; well organised, super venue and wonderful wines to sample. It was a lovely social event and a great opportunity to talk to wine makers and their representatives. I would definitely do this again.
Date published: 2016-05-25
More Information about Three Wine Men
Do you love wine? The three biggest personalities in the wine world do and they want to welcome you to their tastings to share their knowledge and enthusiasm. You'll know them from the tv - Oz Clarke (the one who managed to get James May to enjoy wine over beer), Olly Smith (aka Jolly Olly - Radio 2's wine guru) and Tim Atkin MW (wine expert on Saturday Kitchen).

With unlimited tasting samples of the hundreds of wines on offer, Three Wine Men events are the perfect opportunity to learn more, make some new discoveries and genuinely have a fantastic time.

It doesn't matter if you're expert, enthusiast or just enjoy the occasional slurp there is something for all those with a curious palate. As well as the walkaround tasting there is a learning zone for those new to winetastings and masterclasses for more in-depth knowledge. Just grab a glass and join in.
OVER 18'S ONLY (NO BABIES OR PUSHCHAIRS)
NO FANCY DRESS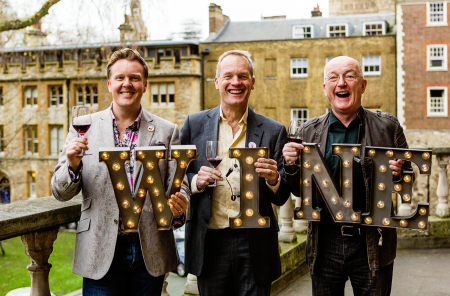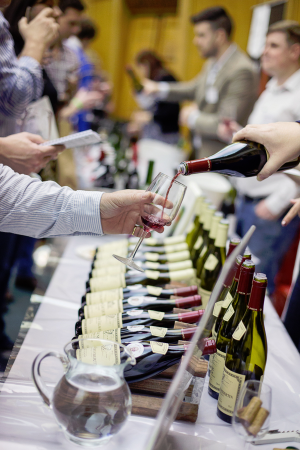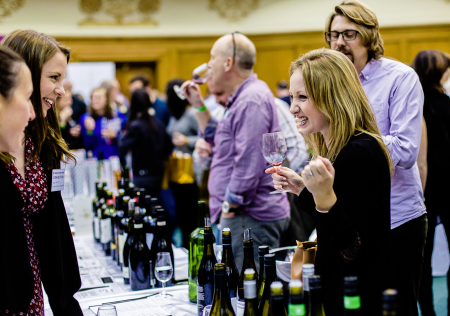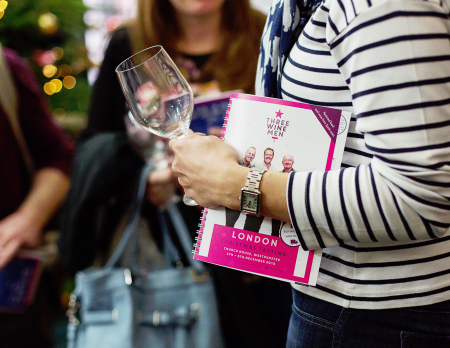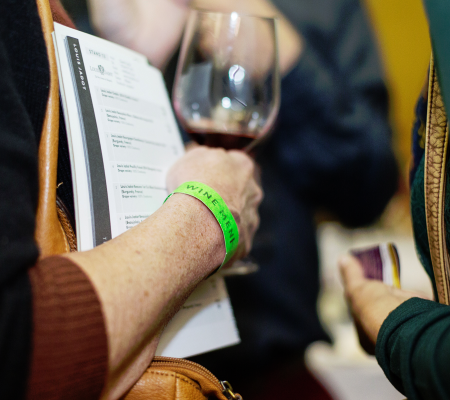 More Information about Three Wine Men