Architecture Asia: Samuel Chan
Asia House, 63 New Cavendish Street, London, W1G 7LP.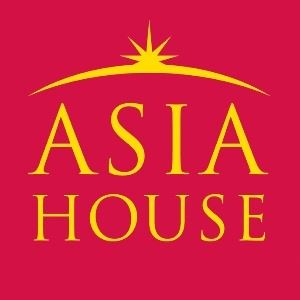 More information about Architecture Asia: Samuel Chan tickets
Architecture Asia: Samuel Chan: Design Purity & Craft Principles Designer, Samuel Chan in conversation with Charlotte & Peter Fiell


Almost twenty years ago, leading design historians Charlotte and Peter Fiell were admiring works by emerging designers at the Royal Horticultural Society in Pimlico, London, some of whom would later go on to shape the world of interior design as we know it today. Among these newcomers was Hong Kong born, London-based designer Samuel Chan, whose clean-lines and immaculately crafted furniture went against the dominating postmodernism aesthetic of the late 1970s and early 1980s, one that rejected modernist's high art 'less is more' ethos, in favour of more whimsical, eclectic designs.
As part of the Architecture Asia series, you are invited to hear Samuel Chan in conversation with design historians Charlotte & Peter Fiell, who have written the first comprehensive survey of the designer's work, Samuel Chan: Design Purity + Craft Principles, spanning 25 years of creative and entrepreneurial endeavour. It also explores his singular approach to design and craft in the light of his diverse cultural, social and personal influences. .
According to the Fiells, Chan's furniture preserves the craft ideals and simplicity found in Shaker furniture and the Arts and Crafts movements of the late 19th and early 20thcenturies. However, it has a unique synthesis of eastern aesthetics with western design ideals. .
Chan's stripped-down modern designs combine form and function with clean aesthetics, which speaks of purity and a quiet, elegant sophistication - reminding the Fiells of the interior furnishings of Frank Lloyd-Wright and Charles Rennie Mackintosh. In fact, Chan's work preceded the New Simplicity movement in design of the early 2000's. His strong belief in the ethics of craft purity and design principles set him apart as a leading designer in the field. .
Chan has gone on to become a multi award-winning designer. His signature, 'Curve Chair' has been acclaimed as a masterpiece of woodcraft. In 1989, his 'Alba' high-backed chairs shared the spotlight with (then) up and coming designers Tom Dixon, Ron Arad, Ross Lovegrove and Danny Lane. He's received numerous British Design Guild Mark Awards. .
Samuel Chan was born in Hong Kong and educated in the UK. His design training began at the bench of his woodwork master at school. His formal training culminated in a Masters in Furniture Design from Buckinghamshire University, a historical centreof British furniture-making. Chan's early designs anticipated the New Simplicity movement of the 2000s, and he has continued creating pieces that are remarkable for their visual purity, exacting craft and enduring value. Chan holds the highest number of British Design Guild Marks awarded to a British furniture designer, is a Freeman of the British Furniture Maker's Guild, and was named Furniture Designer of the Year 2015. Chan is also Founder of Joined + Jointed. .
Charlotte and Peter Fiell are internationally-renowned authorities on the history, theory and criticism of design and have written over 50 books on the subject, many of which have gone on to become bestsellers. They lecture widely on design, and act as consultants to museums, salerooms and major private collections around the world.

General: £10, Concessions: £8, Asia House Arts Members: £5.
20.00-21.00 Drinks and canapé reception, generously sponsored by Channels Design.