Aurelio
Rich Mix, London.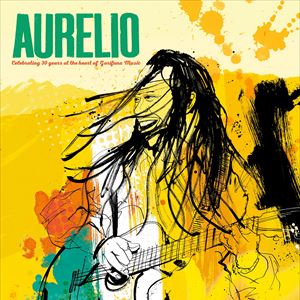 Aurelio Martinez is, without exaggeration, the greatest living interpreter of Garifuna music. Specifically, he is a master of the paranda, a style based around the acoustic guitar that often draws comparisons to the blues for its often bittersweet melodies and sharp social commentary concealed within songs about everyday life. A style deeply African and Latin American at once.
More information about Aurelio tickets

At the start of February, Aurelio brings his unique style and conscientious message to Rich Mix for a special show.

The Garifuna descend from a mix of Africans who avoided or escaped slavery and the indigenous Arawak people that once populated the islands of the Caribbean. Their history begins on the island of St. Vincent, but following a history of first freedom, then war and exile, the Garifuna now live in about 50 towns on the Caribbean coast of Central America, stretching from Belize, through Guatemala and Honduras all the way to Nicaragua. They are bound together by a common culture that includes veneration of the ancestors, a diet of conch stews and mashed plantains, and the Garifuna language. And, of course, by music.

His latest release, Darandi, is a collection of favourite songs from Aurelio's career, recorded at Real World Studios to capture the unfiltered sound of his incendiary live performances. Accompanied by some of the Garifuna world's brightest musical talents, Aurelio packed the whole band and their gear into a single room. "We got into a zone where we felt like we were in our own community, playing Garifuna music for our people. It was a special feeling," says Aurelio.

"It's important to conserve our culture because, in the end, there are things we have that the world needs. Now matter how small a culture is, it has lessons to teach," explains Aurelio. "The Garifuna don't pollute. We conserve our nature. Our cultures of the drum, of the song, of mutual respect between neighbors and communal living, the world needs them."


ABOUT MOVIMIENTOS
Movimientos is London's most prolific latin music and events organisation.This year alone they have promoted over 30 events, programming a multitude of festival stages as well as continuing to release UK based Latin acts music via their Movimientos Records imprint.

ABOUT RHYTHM PASSPORT
Rhythm Passport is free magazine and events listings for open minded, curious, fun loving people who want to discover music from around the world. We also provide a platform for musicians and aim to provide much needed exposure to the industry. As well as providing professional photography and video services for artists and record labels.