Backyard Cinema'S Miami Beach: Big
Mercato Metropolitano, London.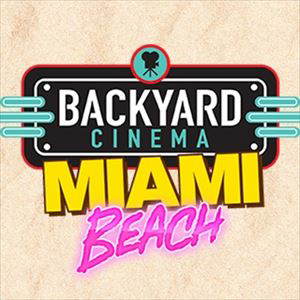 After wishing to be made big, a teenage boy wakes the next morning to find himself mysteriously in the body of an adult.
"
The finest in the spate of body-swap comedies of the late eighties, this is the film that revealed that Tom Hanks was capable of much more than just doltish comedy.
"
Ian Nathan - Empire
Big
Backyard Cinema, Mercato Metropolitano
Running time: 1hr 44m
Certificate: PG
Year: 1988
Get Tickets from £16.50
£9.50
12 and under
£16.50
Ticket to the show on a giant bean bag
£24
Your choice of themed cocktail
£69
Sold as a pair
2x tickets
1x bottle of fizz
2x popcorn
2x ice cream
2x blankets
More information about Backyard Cinema'S Miami Beach: Big tickets
Backyard Cinema, Mercato Metropolitano, 42 Newington Causeway, SE1