Beach Boys Band
Exmouth Pavilion, Devon.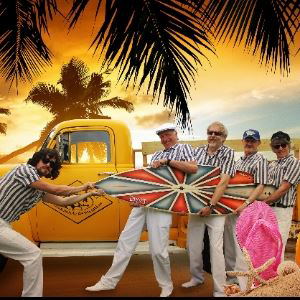 More information about Beach Boys Band tickets
A unique opportunity to hear every chart hit America's biggest pop band ever recorded including: God Only Knows, Good Vibrations, I Get Around, Wouldn't It Be Nice, Surfin' USA, Fun Fun Fun, California Girls, Sloop John B and many more that you will know..

Suitable for all age groups
WARNING.. you will feel a great urge to get up and dance, then sing at the top of your voice!