Belladrum Festival Fringe Texas Night
The Blue Lamp, Aberdeen.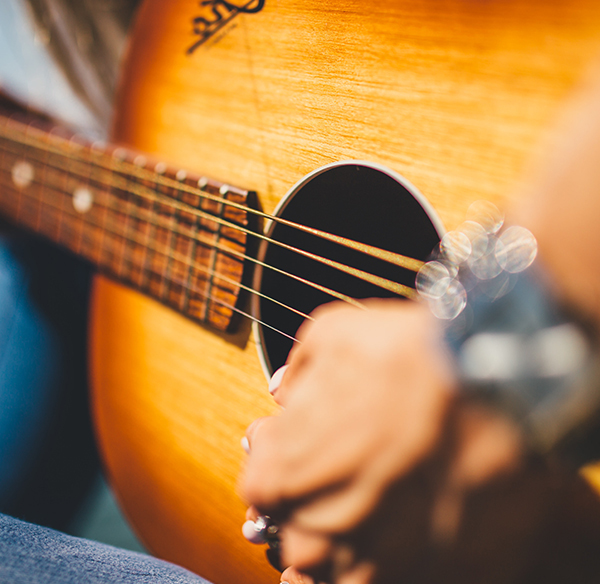 Almost Blue Promotions & The Medicine Show present a specal night with three great Texas singer songwriters before thay head up to play The Belladrum Festival.
This event is for over 14s only - No refunds will be issued for under 14s.
More information about Belladrum Festival Fringe Texas Night tickets
CHUCK HAWTHORNE
An Amarillo, Texas native, Chuck Hawthorne has been writing and performing for over 20 years amassing a catalog of unique, well-crafted and starkly honest songs. They're sometimes deadly serious; sometimes raucous, and always passionately written and delivered. As fellow musician Shawn T. Pabst once remarked, "…A man with the courage of a warrior, the heart of a poet, and a soul as old as time."
Growing up around cowboys and ranchers of the Texas Panhandle, his music is heavily influenced by the culture of the west. Drawing from the same well as his Panhandle music forbearers Terry Allen, Joe Ely, Butch Hancock, and Jimmy Dale Gilmore et al, his compositions strike universal heartstrings from a singularly vast and barren landscape. His sister taught him to sing and play a 1950's-era Magnus organ as a child and his passion for music began to be fueled by the popular country and folk artists of the era.
LIBBY KOCH
Libby Koch (pronounced "coke") is a Houston-based Americana singer-songwriter. Named Songwriter of the Year by the Houston Press (2013), Koch draws from a classic Americana blend of country, folk and rock, and cites Emmylou Harris, Lucinda Williams, Janis Joplin, Patty Griffin, Gillian Welch and Dolly Parton among her influences.
"Too country for country, Koch these days would get filed under folk, the same place you find too country for country folks such as Lucinda Williams" (Houston Chronicle).
RACHEL LAVEN
Rachel Laven is a young yet seasoned singer songwriter with 15 years of professional stage experience. This Texas native is known for turning eyes and ears with her electric vocals and her provocative songwriting. She has performed nationally and internationally at festivals, theatres, house concerts, and small venues alike. Rachel has a new album out, Love & Luccheses, an 11 song Texas Country album, encapturing the last four years of her love life. Make no mistake, however, this album takes on more than romance and heartbreak. The album takes on that new country twang with inspiration from Kacey Musgraves, Jason Isbell, and Chris Stapleton. Songs from this album helped her to win the 2016 NewFolk Songwriting Competition at the Kerrville Folk Festival.
Laven grew up in a musical family in San Antonio, Texas. She performed with her parents cover band at the age of 5, started songwriting at 10, and recorded her first full length album at 13. Now 24 years old, with a college degree from Trinity University, 3 albums with her family band (The Lavens), 2 solo albums, and 1 EP with her bluegrass project band (Sweet 'Shine & Honey), Laven is ready to take on the world as an independent artist.