Bradgate Proms 2017
Bradgate Park, Leicester.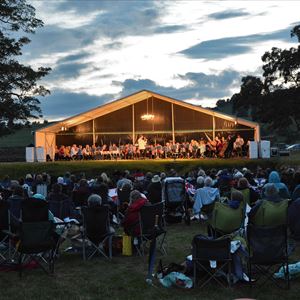 Enter the Park at the Hall Gates Car Park, gates open at 5.30pm.
Free on site parking at the Water Meadow, a short stroll from the Bradgate House Ruins where the Proms will take place.
Bring your own low back chairs, picnic and alcohol.
Assitance dogs welcome.
Posh portaloos on site
More information about Bradgate Proms 2017 tickets
Another spectacular Proms concert with the Bardi Wind Orchestra performed within the Bradgate House ruins.
The usual classics will be performed along with support acts and a stunning finale.
Early booking tickets available from 21 December 2016 through to 31st March 2017 at £20.
Full price tickets as from 1 April 2017 at £25