Chris Brookmyre
Falkirk Trinity Church, Falkirk.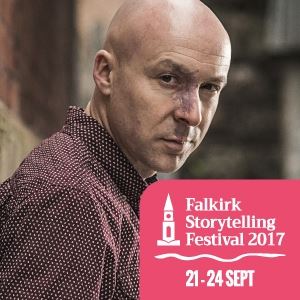 More information about Chris Brookmyre tickets
Falkirk Storytelling Festival brings acclaimed Scottish crime author, Chris Brookmyre, to the Faw Kirk. Chris was a journalist before the publication of his award-winning debut 'Quite Ugly One Morning' established him as one of Britain's leading crime novelists. His Jack Parlabane novels have sold more than one million copies in the UK alone. His book, 'Black Widow', won the McIlvanney Prize 2016 for Best Scottish Crime novel and the Theakston Old Peculier Crime Novel of the Year Award for 2017.
For more information on the Falkirk Storytelling Festival, visit www.falkirkstorytelling.com