City Boys 'Pro' Stars Vs Nottingham Legends
Notts County FC, Nottingham.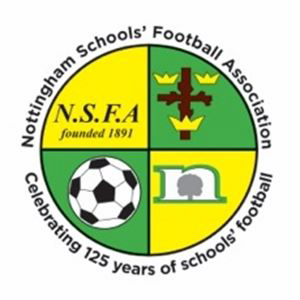 Dedicated to the memory of John Wilson, NSFA Team Manager and Life Member. A share of the profits from the match will be donated to THE LYMPHOMA ASSOCIATION
Under 13s must be accompanied by an adult. We cannot issue refunds to under 13s who are not accompanied by an adult.
More information about City Boys 'Pro' Stars Vs Nottingham Legends tickets
NOTTINGHAM SCHOOLS' FOOTBALL ASSOCIATION
125th Anniversary Celebration
CHARITY MATCH
CITY BOYS 'PRO' STARS
TEAM MANAGERS: STEVE CHETTLE, RUSSELL SLADE, DAVID PLEAT
Shaun Derry, Jason Simpkins, Mark Blake, Craig Westcarr, Michael Simpson, Ben Huthinson, Chris Freestone, Julian Bennett, Darren Huckerby, Lyndon Meikle, Martin Carruthers, Rob Derry, Mickie Galloway, Michael Johnson, Steve Robinson, Ian Robinson, Paul Friar, Barry Polkey, Lance Smith, Colin Blake, Mark Cook, Jonathon Bell, David Harbottle, Mark Harbottle, Tracey Beeby, Colin Whyatt, Jamie Brodie, Ryan Bull, Ryan Johnson, Tremaine Blair, Ali Barcherini, Anthony Simpson
NOTTINGHAM LEGENDS
TEAM MANAGERS: STAN MITCHELL, TONY SMITH
Craig Armstrong, Mark Crossley, Kevin Nolan, Alan Smith, Laurie Dudfield, Jason Lee, Gary Mills, Steve Hodge, Nigel Jemson, Paul McKenna, Andy Legg, Shaun Murray, Tom Curtis, Dele Adebola, Saul Deeney, Aaron Webster, Garry Birtles
THIS MATCH HAS GENEROUSLY BEEN SUPPORTED BY GREAT NORTHERN INNS LTD AND THE NAVIGATION BREWERY
Please note: As a sponsor of Nottingham Schools' F.A. no additional costs will be added by See Tickets.
Tickets will also be available to purchase at the gate on the day (cash only)