Crowded Scouse - 'Woodface'
Robin 2, Wolverhampton.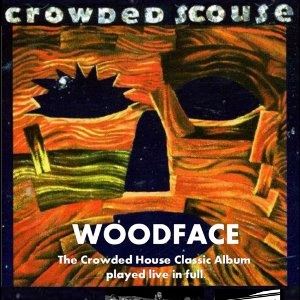 No under 14s in the standing area, 14 - 17s must be accompanied by an adult. No refunds will be given for incorrectly booked tickets.
More information about Crowded Scouse - 'Woodface' tickets
+ support River Thieves
2016 represented the 25th anniversary of the release of Crowded House's classic, triple platinum, album "Woodface". The album features 5 top ten hits, Chocolate Cake, It's Only Natural, Four Seasons In One Day, Fall At Your Feet and, of course, the now sing-a-long standard, "Weather With You"
To celebrate this landmark, Crowded Scouse (the UK' s leading tribute to Crowded House) are performing the album in its entirety at The Robin 2 on Thursday 1st September 2016. This will be a unique event and a must see opportunity for all crowdies fans to hear the entire album performed live for the first time since those early days.
RIVER THIEVES
River thieves started in the Summer of 2013 in the form of singer/songwriter/guitarist Bryn Teeling and guitarist Jason Little. After local gigs being appreciated as a duo and the new original songs being enjoyed, they hit the studio after taking on a drummer Giovanni Desogus. The lads were excited to record their first song 'she's so alive' for their EP and it has been received so well by local radio stations, where the boys even played a couple of their originals live.
River Thieves sound is a mixture of swirling melody, chord progressions and tight harmony, largely fuelled by the boys mutual influences such as - Squeeze - Verve - The Beatles and Crowded House.."It became clear right away that we had something worthwhile after the first few demos" says Bryn " Jason and I just clicked and we knew that the time was right to bring back this style of music which we both enjoyed"
Bryn and the boys are eager to get back into the studio and complete their EP hopefully in time for summer 2016. In the meantime they will be on the road sharing all the material that has been written to date..