Cycle Revolution Festival
Spa Fields Park, London.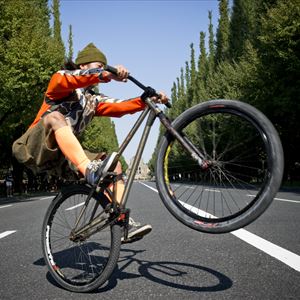 Saturday 6th May 2017, midday - 8pm
Spa Fields, Clerkenwell, EC1R 0HU
Entry is free all day
More information about Cycle Revolution Festival tickets
On Saturday 6th May, join us in Spa Fields for a day-long al-fresco festival celebrating the lifestyle of cycling. Relax to vinyl DJ sets, browse through the best in athleisure fashion and accessories, discover the latest in bike-related technology, get a free bicycle health-check, sip on mouth watering cocktails and sample delicious street food in a beautiful Clerkenwell park.
Cycle Revolution Festival is an all-day out-door event, celebrating the lifestyle of cycling. By carefully curating a selection of high-end, on-trend businesses, and gathering them together in one beautifully conceived space, Cycle Revolution presents a unique and exceptional experience for the cycling public.
Saturday 6th May 2017, midday - 8pm
Spa Fields, Clerkenwell, EC1R 0HU
Entry is free all day