Damo Suzuki @ The Twist,
Performing: Damo Suzuki
Doors Open: 7:00PM
Starts: 8:00PM
This event is for over 18s only - No refunds will be issued for under 18s.
More Information about Damo Suzuki Tickets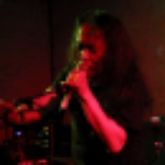 The legendary Damo Suzuki, former singer with Krautrock stalwarts Can, is coming to Colchester.
Damo now leads what is known as Damo Suzuki's Network - he has been touring since the 1980's performing live improvisational music with local musicians, so-called "Sound Carriers". Every Damo Suzuki gig is different and at every one something special happens as he weaves together his sound carriers. This promises to be a special evening with one of the last true pioneers of music left.
Sound carriers for the evening are:
Paul Rhodes: Bass (Hobopope & the Goldfish Cathedral, The Domestics)
Chris Saunders, Drums (Chestburster, Earthmass, 5-String Drop Out Band)
Chris Moore - Guitar (Meadows, Jotnarr,Mother Sky)
Mick Newnham - Guitar (Mother Sky)
In May 1972 Can recorded a show with Damo on vocals at Essex University, Colchester, a gig recently released as part of the Can boxset. That gig included the spectacular track Colchester Finale, a once only improvised performance. Now Damo is returning to Colchester for what promises to be a memorable evening.
N.B. The venue is standing only.
What people are saying about Damo Suzuki @ The Twist,
This area is intended for discussion only. If you have a question about your order, or require customer service you can get in touch via our Customer Service Area. Comments enquiring about existing orders, including personal details, or with questions will be deleted.