Dodgy 'Live & Acoustic'
Nells Jazz & Blues, London.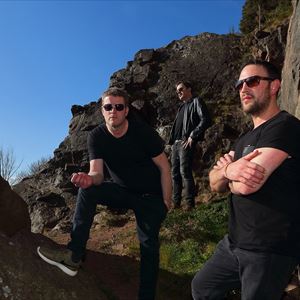 3 North End Crescent,
West Kensington,
London.
W14 8TG
Nearest Tube - West Kensington Station (3mins)
Bus - 74, 190, 430, N74 & N97
Taxi - 30 yds
info@nellsjazzandblues.com
More information about Dodgy 'Live & Acoustic' tickets
Dodgy 'Live & Acoustic' ft. Nigel Clark, Andy Miller and Stu Thoy.
Dodgy started life 27 years ago. In that time they released 6 albums, countless singles, toured the World, criss-crossed the UK, as well as managing to take a well-earned break for 10 years. Now, back in action, Dodgy continue to release critically acclaimed music and perform live to thousands of people every year.
In October & November 2017 Dodgy shake out, away from the festival season, with Dodgy Acoustic. Nigel Clark, Andy Miller and Stu Thoy will perform in a series of intimate acoustic shows playing stripped back versions of Dodgy classics, delving into the Dodgy vaults and unearthing forgotten gems and and the most requested songs from recent critically acclaimed albums Stand Upright In A Cool Place and the current album What Are We Fighting For. Delivering songs with stories of life on the road - stories from one of the UK's most active touring bands.
Dodgy frontman Nigel Clark says of playing these intimate shows - "Dodgy have always loved acoustic shows, the songs are written and rehearsed in acoustic format but they rock and we are loud – this is a chance to hear the songs in their Melodic, Harmonious Glory!"
Join the Dodgy Acoustic Tour in London at Nell's Jazz & Blues on Saturday 7th October.