DONA OXFORD - "Goddess of Soul, Queen of Boogie"
Eel Pie Club, Twickenham.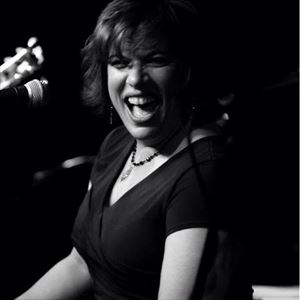 More information about DONA OXFORD - "Goddess of Soul, Queen of Boogie" tickets
US born-and-raised singer/pianist Doña Oxford will be taking a break from touring with the legendary Albert Lee, as part of his Hogan's Heroes backing band, to appear here at the Eel Pie Club with her very own 4-piece group. In addition to performing with her own band, Dona has worked as a singer/pianist with some of the finest musicians around. Her CV these days reads like a who's who of popular music, including work with the likes of Keith Richards, Van Morrison, Buddy Guy, Levon Helm, Lonnie Brooks, Shirley Dixon and her idol, former Chuck Berry sideman and father of rock & roll piano, Johnnie Johnson. Now based in LA, California, as well as extensive touring around her native USA Doña's impressive playing and singing has been heard worldwide. She has produced five albums under her own name, the most recent of which, "Soul Quest", was received with considerable critical acclaim. A high-energy performer with a powerful delivery and stunning piano technique, Doña imbues every song, from ballad to rip roaring classic, with a unique style and delivery. She is promising to bring to the Club this evening a show that is a mixture of "Roots", R&B, Soul and some of the most remarkable Boogie Woogie piano playing you are ever likely to see! A rare chance to see this terrific performer with her own band that also features James Beck on guitar & vocals, Ben Graham on bass & vocals, Jim Williams on percussion & vocals and Mikey Ciancio on drums. " ...Carole King meets The Rolling Stones" Fortune Magazine; "The next big thing in music" Ewan McGregor; "If she's not coming near you, you need to move" Joe Bonamassa. www.donaoxford.com.