Dub Pistols
The Factory, Barnstaple.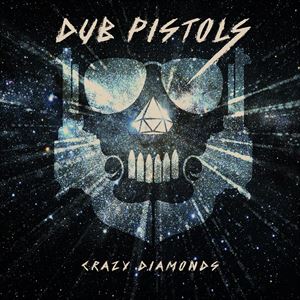 As they gear up to celebrate 20 years of riotous marauding, the Dub Pistols are prepping their seventh album Crazy Diamonds in 2017 and there'll be a documentary about the band dropping at some point in the year, too. And they'll be out on the road, as usual, of course — the hardest working band in showbiz.
16+ only. 14s to 16s must be accompanied by an adult. No refunds will be given for incorrectly booked tickets.
More information about Dub Pistols tickets
The guests on the next album read like a who's who of conscious styles. Dancehall dons Beenie Man and Cutty Ranks, reggae singer Earl16, young hip-hop act Too Many T's, seminal MCs Navigator and the Ragga Twins, and long-time collaborator Lindy Layton (and dope rapper Genesis Elijah) all bring their unique talents. Some of these will be appearing with the Dubs live over the coming year as the band present a history lesson in all the different bases they've covered over the past two decades. With added bass! Band members may have come and gone, but the progression of the core of the band is constant. "It's never like everyone leaves at once," says Barry. "People's priorities change: they get married or have kids and the lifestyle isn't for them anymore, so they leave — but luckily not all at the same time. So someone new comes in, and suddenly it feels like a new band." Being in the Dubs involves a lot of touring, but the good times make it all worth it. "Being a Dub Pistol isn't so much a job, more like a vocation — or like running off and joining the circus!" jokes Barry, half-seriously. "Keeping the band together is the hardest part. It's like an old car — bits fall off, you replace the parts and move on."
Back in the day, Barry was quite wild — he wasn't nominated for Muzik Magazine's 'Caner Of The Year' award in the late '90s for nothing. Onstage, he still likes to party along with the crowd who are lapping up a Dubs set, but he still holds it down in the run-up to those shows — he's not a 24-hour party person any longer. Or is he?
Facebook: https://www.facebook.com/dub.pistols/?
Twitter: https://twitter.com/dubpistols
Instagram: https://www.instagram.com/dubpistol/
Spotify: https://open.spotify.com/artist/4LYX3rRdXV2l99wR5YPFoK