Dynatron & Christine - Milton Keynes
The Craufurd Arms, Milton Keynes.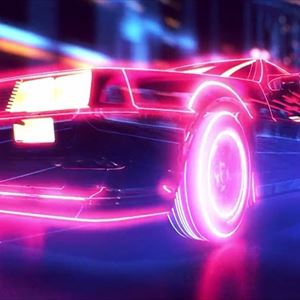 This event is for over 14s only - No refunds will be issued for under 14s.
More information about Dynatron & Christine - Milton Keynes tickets
THE CRAUFURD ARMS PRESENTS......
THURSDAY 15th JUNE
Dynatron
Christine
£8 adv
TICKETS AVAILABLE FROM
www.thecraufurdarms.com
14+
The Craufurd Arms,
Wolverton,
Milton Keynes,
MK12 5LT
FOLLOW US ON TWITTER
twitter.com/craufurdarmsmk
twitter.com/#!/underpasspromo
------------------------------------------
About: DYNATRON
Hailing from Copenhagen, Denmark, DYNATRON plays electronic synth music inspired by 80's atmospheres.
The debut album from 2012, ESCAPE VELOCITY, has been described as an experience akin to the classic Kubrick masterpiece 2001: A Space Odyssey.
The follow up album has been 3 years in the making, and is entitled AETERNUS. Set for release on September 4th on Aphasia Records (France), the album is just around the corner and has been anticipated by fans worldwide. The track list has gone through several iterations to maintain musical quality and to draw a red line
from track to track supporting the underlying story, which continues from the debut album.
Spanning 56 minutes over 12 tracks, the album is a heavy hitter and will take the listener on a journey into intergalactic space through rocking synth, atmospheric soundscapes and ominous darkness.
Jeppe Hasseriis is the mastermind behind all instruments and he is no stranger to music. Since the early 90's, Jeppe has had a musical background as a guitarist in metal music, but grew fond of synthesizers as already in the 80's he was listening to Jean Michel Jarre. He has released several albums and EP's in the metal genre but has never forgotten his love for synthesizers and since early 2012, the synthesizer has been his main instrument.
His musical skills also extends into the process of recording, producing and mastering and he has taken several courses as sound engineer. He has developed an excellent ear for musical balance and has been praised for his
attention to detail. His mastering skills have been used by many bands and most recently he has worked with artists Protector 101, VHS Glitch, Starforce, Waveshaper, and Swedish music label, Rad Rush Records.
As a single performer Jeppe has achieved great things with DYNATRON. Among the most notable is the inclusion of the track "Cosmo Black" in the Hollywood movie, "Cold in July" starring Michael C. Hall, Sam Shepard and Don Johnson. Several independent games and movies also feature DYNATRON tracks or
exclusive content.
The foreseeable future holds several new releases from DYNATRON and 2016 will also bring live performances. It probably won't take another 3 years before the release of the third album, but a few EP's will act as a continuation between albums to connect the story together. Among EP's and albums, DYNATRON also works in collaborations, remixes and exclusive material. Current projects feature a collaboration with Dead Astronauts, a Dallas Campbell remix, a Pluto themed exclusive and even more work with independent filmmakers.
.....................................
About: CHRISTINE
Killer sharp-rhythmed electronic sounds offered by two artists from Normandy. With Christine, you jump into a grinder of rock, disco, funk, hip hop and even classical music. Kinetic, devastating electro that knows no limits. Palpitations and cramps guaranteed.