Erasure
O2 Academy Glasgow, Glasgow.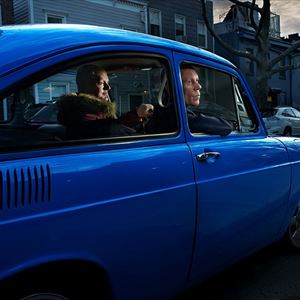 No under 14s in the standing area, 8 - 13s must be accompanied by an adult. No refunds will be given for incorrectly booked tickets.
More information about Erasure tickets
ERASURE (Andy Bell and Vince Clarke) today announce details of their seventeenth studio album, World Be Gone, out on Mute on 19 May 2017. World Be Gone is the follow up to 2014's The Violet Flame, and follows the band's recent 30th anniversary celebrations. Their new album sees the award-winning songwriters in a more reflective mood, giving the world and recent political upheavals a thoughtful examination and, as highlighted on the painted artwork showing a ship's masthead rising up from being submerged in the stormy waters, looking forward to the future.

Age restrictions: STANDING 14S AND OVER / UNDER 16S MUST BE WITH AN ADULT.

In light of recent forgeries, please note we will only accept photographic
Driving Licenses (full and provisional) and passports as proof of age.

Standing 14s and over.

Under 14's must be accompanied by an adult over 16 and seated on the
balcony.

Under 25s require photo drivers license or passport to purchase/consume
alcohol.

Prices include a Venue Facilitiy Fee of 50p ERASURE (Vince Clarke and Andy Bell) have confirmed a 15-date UK tour for November/December. It will follow the release of their new album, 'The Violet Flame,' which is due out on September 22nd.

Recorded in New York and London and produced by Richard X, The Violet Flame follows 2013's critically acclaimed Snow Globe, and is the band's sixteenth studio album release. The first single from the 10-track album will be released in mid July.

Formed nearly 30 years ago, the award-winning songwriting duo of Vince Clarke and Andy Bell unleashed on the nation a succession of both influential and chart-topping pop anthems of the '80s, '90s through to today. Songs like 'A Little Respect', 'Sometimes', 'Victim Of Love', 'Ship Of Fools', 'Blue Savannah', 'Star', 'Chains Of Love', 'The Circus', 'Who Needs Love (Like That)', 'Love To Hate You', 'Drama!', "Always" and "Breathe," ensured a formidable presence on the singles charts complemented by five consecutive No 1 albums (including The Innocents, Wild! and Chorus) and the beginning of the worldwide Abba revival, 'Abba-esque'.