Fairkytes Live Presents: Julia Fordham
Fairkytes Arts Centre, Hornchurch.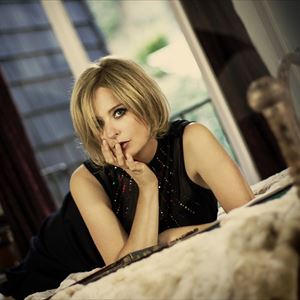 British singer-songwriter Julia Fordham continues to enchant audiences around the world with her extraordinary vocal range and heartfelt songs.
More information about Fairkytes Live Presents: Julia Fordham tickets
From 1988's Happy Ever After — her first release and an international hit — and throughout all 15 albums, Julia Fordham's unique voice and exquisitely crafted compositions strike an everlasting chord.
Julia will return to the UK in summer 2017 for a couple of very intimate dates to promote her latest album The Language of Love.
Performing alongside her band and producer Grant Mitchell, Julia will perform an array of her classic songs and fan favourites including Happy Ever After, Where Does The Time Go, Porcelain, Girlfriend and Love Moves (In Mysterious Ways).