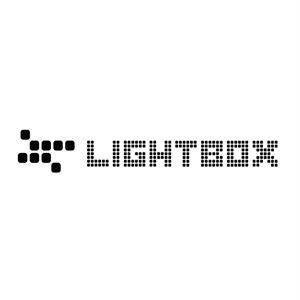 More information about Feel tickets
Lee Walker, DeMarzo, MARK DICKSON & MIKE MAC, DILLI, SIMON MORFORD, BENJY GOLD, Shane Fernandes + Many More
FEEL returns to Lightbox with LEE WALKER & DEMARZO plus many more!

LEE WALKER..
DJ and Producer... Solar Knights Resident, We, The People Label Boss. Defected/Hot Creations/Hotflush/Circus

Lee Walker's swift, yet assured ascension up the ranks of the DJ leagues is the result of his staunch dedication to music. Lee's work ethic has always been high, ever since he started playing around with music production he knew he'd found his calling which spurned him on to keep working, learning and refining. Fuelled by a deep-set love for electronic music, and the grafter mentality instilled in him through growing up in the north-east of the UK, Lee is riding the crest of a wave and working hard to make sure he stays there, perfectly balanced yet moving ever forward.

Over 10 years since he started playing around with electronic sounds in his bedroom at home, Lee Walker is living out his dreams, performing at some of the world's best-known clubs and rubbing shoulders with his idols in the process. Early support of his music came from some of the scene's most influential players, house and techno royalty you could say – the long list of supporters includes Marco Carola, Dixon, Loco Dice, Seth Troxler and Disclosure. Thanks to his upbringing though, Lee is taking it all in his stride, and rather than let the early successes go to his head, he's been channelling his energy into maintaining the high standards set with his first few releases.

2015 was the year Lee Walker was thrust into the limelight. His cheeky edit of DJ Deeon's 'Freak Like Me' hit Soundcloud, and before he knew it Marco Carola had spun it in Ibiza and over a million YouTube views came flooding in. The track was signed by Defected and sat at the top of Beatport's revered chart for six weeks, picking up a slew of accolades including "Hottest Record in the World", "Essential New Tune", and "Future Anthem" in the space of a week – and also took home 'Best Remix' at the DJ Mag Best Of British Awards.

Far from being a one-hit wonder though, Lee has been hard at work in the studio ever since - utilising that first burst of fame as the catalyst for a slew of releases with respected labels. EPs with the mighty Defected, Nurvous, No Idea's Original and Wiggle, together with solo tracks and remixes on Hotflush, Circus Recordings and Hot Creations, have demonstrated Lee's production prowess, delivering one slinky club-ready cut after another – keeping it groovy, with hypnotic rhythms and funky basslines designed to fill the dance floor with energy.

Gig-wise, Lee's DJ skills have captured the attention of world-renowned promoters and is now a regular face at Elrow's flamboyant shows, as well as being booked to play at Hideout Festival and Creamfields, and club gigs including Studio338 (London), Motion (Bristol), Yousef's infamous Circus (Liverpool) plus the legendary Space Terrace and Zoo Project in Ibiza and a whole host of club and festival bookings across the UK and Europe.

Lee's achievements have given him a life he has always dreamed of, and rather than take it for granted, he has opted to channel his success back into the industry, setting up his own label which will support the music of up and coming artists. Called We, The People, the idea is to give up and coming artists a head start, in the same way that Lee was supported back when he first caught the attention of the scene's tastemakers.

Lee Walker is hardworking, humble and dedicated to the progression of club culture through his musical endeavours. Whether he's spinning in a club and sending the dance floor into uproar, in the studio cooking up another hot new jam or scouting for new talent to support via his label, he does it all with a positive outlook, a wicked sense of humour and a genuine love for music. With such a wealth of positivity around him, Lee is an unstoppable force and one of the UK's most exciting young artists…

DEMARZO..
Deep, provocative and eclectic – the crafted sound of DeMarzo.

DeMarzo's greed for music was hereditary. His father's life long affair with Soul and Motown became genetic. At the age of 8, DeMarzo was enrolled into the Yamaha Keyboard School where he got his first taste of creativity.

Years of writing and performing live became natural and nights spent watching Jazz improv's became highly influential. Whilst studying music technology at college he began producing his own material –An amalgamation encompassing all his influences became evident in his work.
As a multi-instrumentalist, his obligation to inject 'groove' into both his productions and sets is arousing more and more interest.

DeMarzo's sound is a meticulously crafted one. His toxic perfectionism and shrewd sense of rhythm lead him naturally to where he is today. His well-revised sets include anything from underground disco to main room tech.