Fern Brady & Athena Kugblenu - OFF
Downstairs at the Albany, London.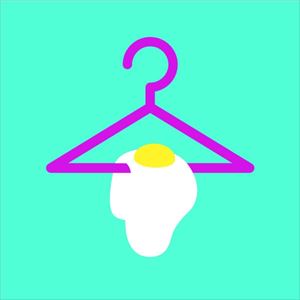 Two of Britain's brightest standups round off Objectively Funny Festival.
More information about Fern Brady & Athena Kugblenu - OFF tickets
Fern Brady: Suffer, Fools!
Following two shows that sold out through word of mouth alone, Scottish comedian Fern is back for another Scottish hour. Scottish. As seen on English comedian Russell Howard's Stand Up Central, English comedian Stewart Lee's Alternative Comedy Experience and Viceland's new series Brexit Stage Left. God, I hope I can cry over a dead relative or come across as sincere this year. As heard on BBC Radio 4's State of the Nations and BBC Scotland's Breaking the News. 'An astounding hour' ***** (List). 'Quick witted acerbic stand-up' ***** (Skinny).
Athena Kugblenu: KMT
Tired of the conventions of both the left and right, KMT – acronym for the Caribbean Patois expression 'kiss mi teeth', a mouth gesture used to show annoyance – is a debut hour that finds a new way to talk about politics, class, race and identity at a time both ends of the political spectrum couldn't be any further apart. Whether you agree or disagree, Athena's thought-provoking observations will have you laughing out loud. 'Authentic, beautifully pleasingly original comedy' **** (BroadwayBaby.co.uk). 'Has the crowd laughing throughout' ***** (ArtsAwardVoice.com). 'Athena's a breath of fresh air' (FunnyWomen.com).