Fridolijn
Kingskerswell Parish Church, Newton Abbot.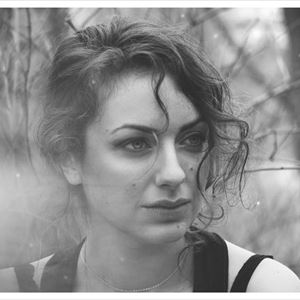 More information about Fridolijn tickets
Fridolijn's (pronounced 'Freedo-Line') recorded music blurs the boundaries between cinematic folk, singer-songwriter, jazz, electronica, and broken beats, which blend to produce compellingly beautiful and haunting songs. The debut album of the previous band she led, Finn Silver, reached top chart positions in Holland and Japan, and her impressive CV already includes playing the prestigious North Sea Jazz Festival, i-tunes hailing her as 'New Jazz Artist of the Year, and, more recently, her debut solo album 'Catching Currents' being released by (major label) V2 in Netherlands, from which the opening song 'Frame This' (link below) has, to date, attracted nearly 900k Spotify plays and rising. She has also
performed with the likes of (MOBO winners) Kairos 4tet
Fridolijn comes from the same generation as Becca Stevens, Gretchen Parlato, Esperanza Spalding, Lianne LaHavas and Nai Palm (Hiatus Kaiyote). Strong, young female vocalists, who have in common that their r ich harmonic sense and lush rythmic pallet are a strong core to their music.
Although she has, at times, also occasioned comparisons with the likes of Kate Bush, Enya, Joni Mitchell, Massive Attack, and more, the reality is Fridolijn is very much a singular voice with her own, very compelling, artistic vision. This is a rare chance for UK folk to witness her perform under intimate conditions in a noted venue, renowned for it's ambience and sound.