Geno Washington & The Yo Yo's
Ropetackle, Shoreham By Sea.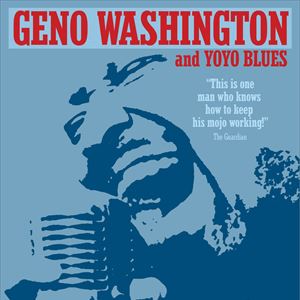 More information about Geno Washington & The Yo Yo's tickets
Geno's life long love of Blues and R&B has led to yet another chapter in his illustrious career with the formation of "Geno and the Yo Yo's" which features the long standing rhythm section of the Ram Jam Band (Geoff Hemsley on drums, Steve Bingham on bass and Stuart Dixon on guitar) which is a hard- hitting, fast-moving show of R&B / Blues / Soul classics that has audiences on their feet from start to finish and is receiving rave reviews wherever they play.
Whether it's Geno Washington and the Ram Jam Band or Geno Washington and the Yo Yo's you can be sure of one thing and that is a barnstorming live show that never lets up in intensity or excitement and delivers the goods every time!
Seats & Standing