Gordon Giltrap Plus Support Carrie Martin
Fairkytes Arts Centre, Hornchurch.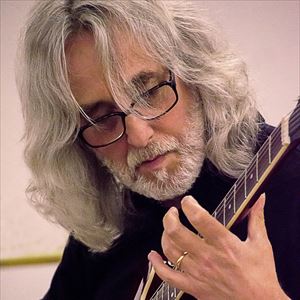 A welcome return to Fairkytes Live for one of the UK's greatest Guitarists.
More information about Gordon Giltrap Plus Support Carrie Martin tickets
Over the past forty years, Gordon Giltrap has graced the music business with his dedication to his craft and his affection for his audience. As one of the UK's most respected guitarists, he has consistently proved the adage that respect cannot be bought - it must be earned.

Over the years, Gordon has worked with an amazingly broad range of artists, from rock musicians such as Brian May, Rick Wakeman and Midge Ure to the jazz virtuoso Martin Taylor, the classical guitarist Raymond Burley and the London Symphony Orchestra.

Gordon's music continues to evade categorisation and is nigh on impossible to put into any kind of a niche, influenced as it is by the rock guitar of Hank Marvin and Pete Townshend, the folk guitar of Bert Jansch and John Renbourn, and the classical guitar of Julian Bream and John Williams.

He has released 25 original studio albums, plus numerous live albums and compilations. The past few years have seen Mr Giltrap embracing technology in the form of a Boss Loop station, enabling him to record whole sections of music, playing it back and then adding layer upon layer to create a huge sound canvas climaxing in soaring electric guitar! This part of his show has become somewhat of a show stopper and has to be seen to be believed!

Gordon will be supported this evening by Hull-based singer songwriter Carrie Martin.