GRRRL Live, with Paranoid London, Mixhell & more
Folklore, London.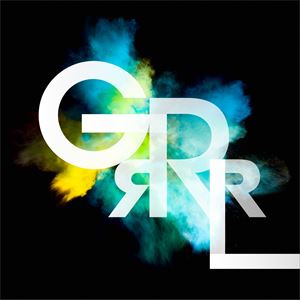 Venue opens at 5pm.
Live music and DJ sets from 7pm - 1am.
GRRRL the live show will be on at around 9:30pm
More information about GRRRL Live, with Paranoid London, Mixhell & more tickets
LINE UP
GRRRL Live Show

DJ Sets from:
Paranoid London, MIXHELL, Mamiko Motto, Tasty Lopez, Tom Pardhy
In Place of War presents GRRRL, an inspiring collaboration of sound by empowered, fierce, independent women from around the world, coming together to tell their collective stories of life, conflict, inequality and change through music.
Directed by Brazil's Laima Leyton (
MIXHELL
/
Soulwax
), the project features an exhilarating mix of influential artists, including:
Mercury Prize winning rapper – Speech Debelle
Zimbabwe's Rapper Queen – AWA KHIWE
The Queen of Brazilian Dancehall – Lei Di Dai
The Young Lioness of Africa – Noella Wiyaala
Original Nu-Jazz and folk singer from Cape Town – Nono Nkoane
DJ and Percussionist from Caracas - Mabe Chacín
British Bangladeshi vocalist - Sohini Alam
A mesmerizing electronic fusion of dark techno, ghetto bass, hip-hop, dancehall, reggae, soul and electronica; GRRRL is packed with purpose and has a message to tell.
MIXHELL are husband and wife duo, Iggor Cavalera, drummer in Brazilian super band Sepultura, and electronic producer Laima Leyton. In their sets they fuse together the best and most uplifting elements of the rock and electronica scenes to create a "Rock-tronica" effect.
Mamiko Motto's DJ sets are a passionate and relentless championing of new artists and sounds - "an ear for new music that bends the rules" The Fader described it as, while Dazed point to her knack for "constantly uncovering tucked-away records and underrated artists". She has released music on Warp Records and Big Dada as Wednesday Nite. www.mamikomotto.com
Tasty Lopez spins an exciting mix of fresh underground global electronic music and eclectic old-school jazz, funk, cumbia, calypso, house, disco and hip-hop, each set is a full-bodied fiesta and a feast for the ears. www.tastylopez.com
In Place of War is a powerful platform that allows voices to be heard and opportunities to be created; across the world in zones of violence and disruption. In Place Of War is opening up new creative spaces; sharing stories, fostering radicals and fomenting creative resistance.
All proceeds from the night go to In Place of War and its work supporting artists in sites of conflict. Learn more at www.inplaceofwar.net