Hot Club of Cowtown
Dingwalls, Camden.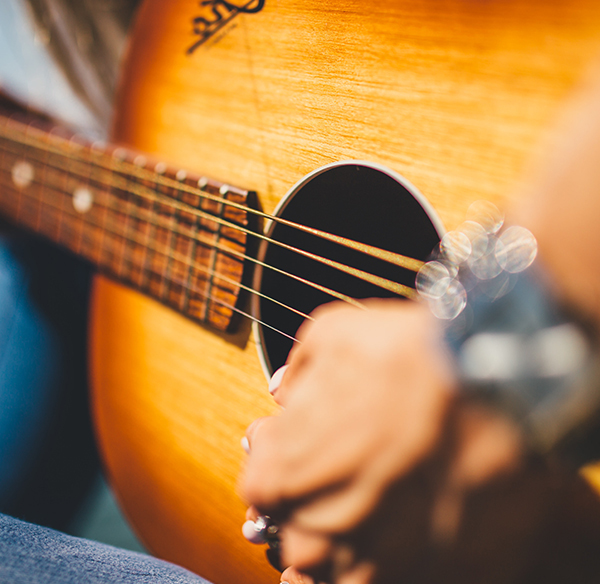 14+ only in the standing area, 14s - 16s must be accompanied by an adult in the seating area. No refunds will be given for incorrectly booked tickets.
More information about Hot Club of Cowtown tickets
Midnight on the Trail
The Hot Club of Cowtown's new album "Midnight on the Trail" is a vintage mix of 12 Western swing songs and cowboy ballads hand-collected to reflect the spirit and joy of the American West. Utterly danceable, romantic and rustic, these songs truly represent the Cowtown of the Imagination, a source of inspiration for the band since it first began.
The Hot Club of Cowtown is:
Elana James-fiddle and vocals, Whit Smith--guitar and vocals, Jake Erwin--upright bass and vocals
BACKGROUND
Since its beginnings in the late 1990s, the Hot Club of Cowtown's star has continued to rise as its reputation for jaw-dropping virtuosity and unforgettable live shows has become the band's global brand. Lauded for its "down-home melodies and exuberant improvisation" (The Times, London), the Hot Club has always woven a combination of seemingly disparate styles together to its own magical effect, setting up camp "at that crossroads where country meets jazz and chases the blues away" (The Independent), remaining "conscious always that above all else, the music is for dancing and an old-fashioned good time" (New York Times). The band's musical alchemy has been described as "another breathless journey in the Texas tardis" (The Times, London), while American Songwriter observed that "the excellent three players of this band could be doing anything but have chosen to honor the greats of jazz and swing with their sound." The Belfast Telegraph calls the Hot Club of Cowtown "a pretty much perfect country trio at the very top of their game," and the New York Times, in a live review the trio as armed with "an arsenal full of technique and joy."
Along with the Hot Club's dedicated cult following worldwide — they have toured for the U.S. State Department as musical ambassadors to Azerbaijan, Armenia, the Republic of Georgia and the Sultanate of Oman — certain titans of the industry have also taken notice. Bob Dylan, with whom the band toured and with whom James has toured and recorded, is a continuing inspiration. The Hot Club has opened several shows for Willie Nelson, toured with Nelson and Dylan during a summer-long stadium tour, and recently opened seven nights of Roxy Music's sold-out "For Your Pleasure" U.K. stadium tour. In the U.K. the Hot Club of Cowtown continues to tour extensively and has been featured at the Glastonbury Festival and has also been a returning guest on Later With Jools Holland, the Cambridge Folk Festival, and BBC Radio 2's Radcliffe and Maconie and Bob Harris Country shows.
EARLY YEARS & DISCOGRAPHY
In 1994 in New York City, Elana James placed an ad in the music section of the Village Voice looking to join a band, and Whit Smith answered it. Since then the music these two have made has always been a secret brew of energy, joie de vivre, and a respect for tradition that is often imitated but never equaled. By 1997, after founding a much larger Western swing orchestra in NYC, Elana and Whit pared back down to their essential elements and the duo that began as "Whit & Elana" grew — with the addition of a bass player and a lot of optimism and naïveté — into Hot Club of Cowtown. The trio moved to Austin, Texas, and released its first album, Swingin' Stampede, in 1998 after signing with American roots label HighTone Records. Tall Tales (1999) and Dev'lish Mary (2000) soon followed, but it wasn't until 2001 that the band's lineup solidified with the arrival of bassist Jake Erwin, who cemented Hot Club's larger-than-life, earth-shaking rhythmic foundation.
Ghost Train (2002) showcased the band's shift toward original songwriting and Continental Stomp (2003) is a live testament to the thundering authority of the band in concert and proof positive that it remains one of roots music's most formidable touring acts. In 2008 American label Shout Factory released a 20-track Best of the Hot Club of Cowtown retrospective, followed by another critically-acclaimed album of largely original material, Wishful Thinking (2009). In 2011 the band released the first of a three-part series of albums dedicated exclusively to its roots: What Makes Bob Holler arrived in 2011, a rollicking assortment of Western swing standards made famous by Bob Wills and his Texas Playboys; Rendezvous in Rhythm was released in 2013, an inspired collection of American Songbook standards and Gypsy-influenced hot jazz in the style of Django Reinhardt and Stephane Grappelli; and to close out the series, Midnight on the trail, a collection of re-imagined cowboy ballads, traditional Western swing, and songs by Gene Autry, Cindy Walker, Johnny Mercer, Bob Wills, Tommy Duncan, and others, was released in 2016. An album to celebrate the band's 20th anniversary in 2017-2018 is currently in the works, so stay tuned!.