Icebreaker Festival 2018
Various Venues, Southsea.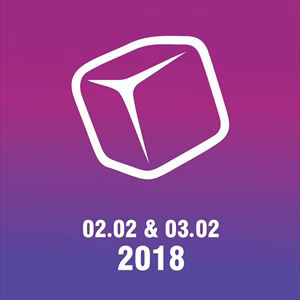 ALL EVENT INFORMATION TO BE RELEASED IN THE SPRING
WEEKEND OVER 18 TICKET £20adv - Access to the Festival on Friday 2nd February & Saturday 3rd February.
This event is for over 14s only - No refunds will be issued for under 14s.
More information about Icebreaker Festival 2018 tickets
Icebreaker Festival are proud to announce its first set of bands, all ticket details and venues for next years' event. As announced exclusively to The News in January, Icebreaker have introduced Friday night to the event allowing even more acts to perform following the phenomenal amount of applications last year.

One of the organisers, Mike Hartley, has described the new two date festival as a chance to prove Portsmouth's flourishing music scene is one of the UK's most vibrant. He said, "It has been a huge aspiration of ours to host a two-day event in our city. Following the success of 2017's festival and overwhelming demand from artists wishing to perform at Icebreaker, we wanted to build on that and adding the Friday night was the perfect solution."

Following his appearances at Isle of Wight Festival and headline set at Winchestival Richard Morris will be closing the The Wedgewood Rooms on the Friday. After the success of releasing their highly-anticipated debut album 'We Become Who We've Always Been' in April, Noyo Mathis will return to headline The Honest Politician on the Saturday evening. Reading's Stoner Metal Outfit Morass of Molasses will be The Deco's Saturday night hosts bringing their debut album 'These Paths We Tread' to Portsmouth. Southsea's highly rated acts Horseflies and Roy Peplow will headline The Fat Fox and The Atrium on Saturday night respectively and Coax are at The Loft on Friday night. Also scheduled to appear at next year's event are Battery Hens, Submariner, Arcade Hearts & Hercules Morse.

Participating venues include The Wedgewood Rooms, Edge of the Wedge, The Royal Albert, Wine Vaults, The Loft, Little Johnny Russell's, The Fat Fox, The Atrium, The Deco, One Eyed Dog & The Honest Politician.

Tickets are now on sale from www.icebreakerfestival.com. Advanced tickets are priced at a mere £8 for Friday, £12 for Saturday and weekend tickets are £15 ensuring not only unmissable talent but great value.
In a band or an Artist and wish to play? visit www.icebreakerfestival.com for more information.
----------------------------------
Venue Age Restrictions.
The Wedgewood Rooms – 14+ until 23:30, Over 18's Afterwards
Edge of the Wedge – 14+ until 23:00, Over 18's Afterwards
The Royal Albert – Over 18's Only
Wine Vaults (Saturday Only) – 14+ Until 7pm, Over 18's Afterwards
The Loft (Above The Kings) – Over 18's Afterwards
Little Johnny Russells (Saturday Only) – 14+ Until 7pm, 18+ After
The Fat Fox – 14+ Until 7pm, Over 18's Afterwards
The Atrium (Saturday Only) – 14+ Until 7pm, Over 18's Afterwards
One Eyed Dog – Over 18's Only
The Deco – 14+ Until 7pm, Over 18's Afterwards
The Honest Politician (Saturday Only) – Over 18's Only
Disabled Access available at all venues excluding The Loft & The Atrium.

ID Required when purchasing an Over 18's Ticket

Wristband Exchange is available from The Kings Pub, Albert Road from 5pm on Friday and 12pm on Saturday

Please note entry to each venue is subject to capacity, please allow additional time to arrive to any of the venues.

No Refunds/Exchanges are given unless the event is postponed or cancelled by the promoter.

R.O.A.R