Imaginiaeurum
Robin 2, Wolverhampton.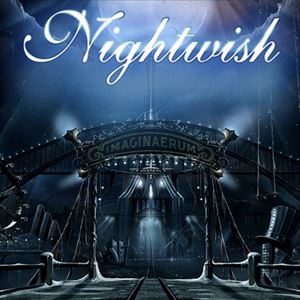 No under 14s in the standing area, 14 - 17s must be accompanied by an adult. No refunds will be given for incorrectly booked tickets.
More information about Imaginiaeurum tickets
+ support Noisy Toyz
IMAGINAERUM are the UK Nightwish tribute band which was formed by Nightwish fans who are also professional musicians and wanted to capture the Soul, Power and sound of Nightwish live.
Imaginaerum are the only tribute to use all the orchestra sounds like Nightwish,which were crafted and made by the keyboard player and after getting great feedback from Nightwish fans from Brazil, USA and around the world who have said they could not tell the difference between Imaginaerum and the real Nightwish.
Imaginaerum play all the popular songs from the tarja period including -"Nemo", "Ghost Score" and "Wishmaster" but also songs from the later albums like "Amaranth" ,"Storytime and "Elan"
We look forward to seeing you at a show and celebrate the music of Nighwish with Imaginaerum as they play the greatest show on earth.