In Hindsight
Rough Trade Nottingham, Nottingham.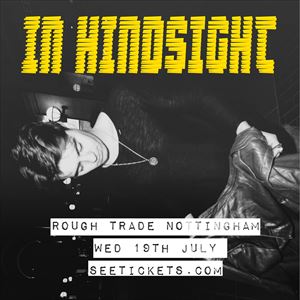 More information about In Hindsight tickets
In Hindsight is a new R&B project brought to you by 21 year old Michael Newcombe.
Inspired by pop music such as Trey Songz, all the way to NSYNC, the self produced approach with brother Daniel Newcombe has taken shape over many years in the music game. First single 'What You Wanted' received great attention from BBC, whilst the newest release, 'Body and Mind' is set to propel In Hindsight to new heights. Don't miss the first ever headline show, here at Rough Trade Nottingham!