Jesse Dayton
The Borderline, London.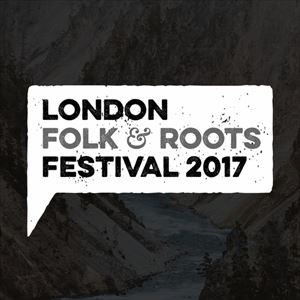 This event is for over 18s only - No refunds will be issued for under 18s.
More information about Jesse Dayton tickets
A lot has happened since Dayton's first solo record, Raisin' Cain, was released in '95 and went to #1 on the Americana charts. He followed that success with soundtracks for Rob Zombie's films The Devils Rejects, Halloween 2 (in which Dayton played the part of Captain Clegg) and Zombie's animated film The Haunted World of El Super Beasto. Dayton used that experience to write and direct his own feature film called Zombex, starring Malcolm McDowell, Lew Temple, (Walking Dead), and Sid Haig. The "zombies take New Orleans" horror film was picked up for distribution by Barnholtz Entertainment and now has a worldwide cult film following. Dayton says, "after directing Zombex and making a little money, I ran as fast as I could back into the arms of the music business!" His new record, The Revealer, is a barn burner gumbo of country, blues and punk, all mixed together into what would now be called Americana. Produced by John Evans and engineered by Steve Christiansen at the legendary Sugar Hill Studios in Houston. It was quite a homecoming for Dayton, returning to the Houston studio where he did his first recording session there at 18 years old, playing on a session for hit producer Huey P. Meaux with a zydeco band.
Never opting for the typical lyrics, you can hear Dayton is a big Bob Dylan & Townes Van Zandt fan. There will be no writing about pink Cadillacs & poodle skirts. "It seems like most of the retro stuff I hear these days," Dayton explains, "is very paint by numbers, not personal or vulnerable. I love what Dylan did on a few of his later records, where he would do a smokin' R&B or country song, but with real story lyrics." The Beaumont native, turned Austin-ite also says, "this record is more guitar-centric, more stripped down and all about my guitar playing; very little piano or any other instruments". Collaboration can be the key to many success stories, so to here on The Revealer. On one of those tunes, "Three Pecker Goat" Dayton co-wrote it with longtime friend and Americana star Hayes Carll and later, he duets on "Match Made In Heaven" with Austin songbird Brennan Leigh.
Dayton's upcoming tour schedule is insane. He just finished performing aboard the "The Outlaw Country Cruise" with Lucinda Williams, The Mavericks and Steve Earle. Dayton's music was such a hit, he's already been asked back for the next cruise. His tour dates go non-stop into next year including his first tour of Europe in ten years. Come on out and listen to this tall Texan take you on a zydeco-flavored trip through his musical mind, you will not be disappointed!