Joseph Morpurgo & Fin Taylor - OFF
Downstairs at the Albany, London.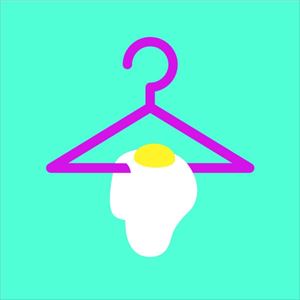 Two of Britain's best live comedy performers showcased by Objectively Funny Festival.
More information about Joseph Morpurgo & Fin Taylor - OFF tickets
Joseph Morpurgo: Hammerhead
Outlandishly funny multimedia comedy and new voodoo from the mind of the Edinburgh Comedy Award nominee and three-time Chortle Award winner. Morpurgo 'has entire rooms laughing uproariously' ***** (Evening Standard). 'High concept comedy, terrifically well executed' **** (Guardian). ***** (Time Out). **** (Telegraph, Scotsman, Times).
Fin Taylor: Lefty Tighty Righty Loosey
The most talked about comedian from last year's Fringe is back. He's still white, and you're still hippies. Something's got to give. And I'm not blacking up. It's been a globe-trotting year for Whitey. He's been to America, Australia, Holland and the rest. All over, he's found people who say they're too left wing to vote for centrists and he's decided to call bull. A man who is now politically homeless drags you dropouts down into his gutter. ***** (Scotsman). ***** (Chortle.co.uk). 'Thought-provoking and side-splitting' (Independent). 'The most relevant comedian at the Fringe' (EdFestMag.com).