KAT & CO.
Eel Pie Club, Twickenham.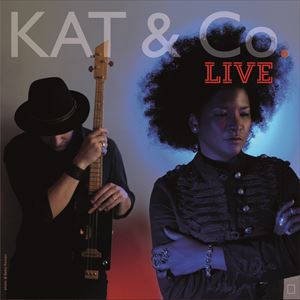 More information about KAT & CO. tickets
Magnificent American blues vocalist, Kathleen (Kat) Pearson's face has appeared on the cover of ID Magazine and in the video of the hit single, "Block Rockin' Beats" by the Chemical Brothers. She guested on the hit single of D. Ream's Things Can Only Get Better and has shared the stage with Lulu and Mud Morganfield (Muddy Waters Jr.) and Mud Morganfield guested on Kat & Co's CD, I Kat The Blues. Kat & Co. have just released their 4th CD, 'Blues Is The New Cool'. The band is a vibrant collaboration between Kat Pearson, guitarist, Francesco Accurso and pianist, Federico Parodi with Marco Marzola on bass and Nicholas Owsianka on drums. Between them they have created a contemporary image to the blues with an authentic personal sound that creates an infectious energy that enthralls their audiences. Previous performances by Kat & Co. include the Montreux Jazz Festival, Ronnie Scotts, London Blues Festival and Shepherds Bush Empire.
"Kat & Co. have produced what I would describe as "Nightclub blues"…It is smoky, it is sassy and it is very classy." Blues Matters. "Kathleen Pearson has one of the most genuine and powerful voices in Blues in London today, with her strong, solid band they are a tour de force of Blues" Ronnie Scotts. www.katandco.co.uk.
Kat Pearson has been a regular visitor to the Eel Pie Club,having guested at our Christmas parties and charity benefit nights. She also appeared as a special guest with Mud Morganfield, at the Art Wood charity night, and at the Christmas Party. She is talented, classy and beautiful. Not to be missed!