KATY BRAND I WAS A TEENAGE CHRISTIAN
Exeter Phoenix, Exeter.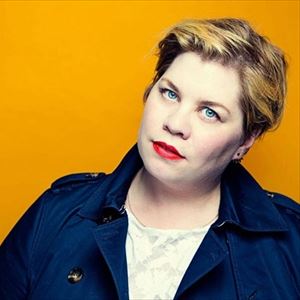 Seats allocated by venue in date order.
Please collect you tickets from the venue on the night of the event.
Time advertised is the start time of the event. Doors will be approx 10 mins before.
This event is for over 16s only - No refunds will be issued for under 16s.
More information about KATY BRAND I WAS A TEENAGE CHRISTIAN tickets
KATY BRAND
I WAS A TEENAGE CHRISTIAN
Katy Brand's hit Edinburgh Festival show I Was a Teenage Christian is an honest, fascinating and funny exploration of her self-imposed conversion and total immersion in evangelical Christianity.
One Sunday, aged 13, Katy went to a local church service and became a fundamentalist Christian. From then on she attended church four times a week. For seven years she put the 'fun' into fundamentalism…and the 'mental'. She was an obnoxious, self-important dick, but at least she knew she was going to heaven. Now she's not so sure. Katy will relive her glory days of certainty and judgement (and unrequited love…) whilst trying to figure out what the hell was going on in her own head.
Katy Brand performed her first professional comedy gig in a London pub in 2004, before joining acclaimed sketch comedy troupe Ealing Live!, and touring around the country with her own show. She won a British Comedy award for her TV sketch series Katy Brand's Big Ass Show in 2008 and has since written for and appeared in numerous films, TV programmes and radio shows. Her first novel, Brenda Monk is Funny, was published in 2014. She has worked as a journalist, screen writer, actor, comedian and director. She really wanted to be an astronaut but didn't have the maths. She also once dressed up as Beyonce on national television and very nearly got away with it…