Lambchop
Riverside, Newcastle.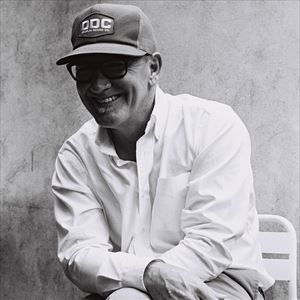 This event is for over 14s only - No refunds will be issued for under 14s.
More information about Lambchop tickets
Lambchop is the 1990's formed alternative Country band from Nashville, Tennessee. Lambchop consists of a large multitude of fluid musicians focused around the creative and skillful frontman Kurt Wanger. Despite holding to it's country roots, the band has developed through an abundance of influences including soul, post-rock and lounge music. Renowned for Wanger's distinctive and ambigious sonwriting style the band portrays a completely unique sound.
On 4 November 2016, Lambchop return with For Love Often Turns Us Still—officially titled FLOTUS. Inspired as always to make art from the unusual sounds and scenes of his South Nashville neighbourhood, Kurt Wagner set aside what he has learned over the last 30 years and embarked on a musical adventure to bring us this album that sounds like no one else — or, completely, unmistakably, like himself.
Wanting to make an album that his neighbours and wife would listen to – though a version of that garbled through grocery store speakers and tiny cell phones - Kurt became inspired by, though not tethered to, a plethora of modern day musical voices across modern R&B, soul and hip-hop amongst other genres. "Overall, artists like myself have been using the same production techniques forever, letting technology enhance and further a sound but not really taking it to a new place. Technology bending to the will of the creator became playful, complex, and exciting to hear on repeat with a structure still open to interpretation."
Start to finish, FLOTUS is imbued with that magic energy that comes when an artist stumbles upon the thrill of the new — something that makes them brave enough to want to start the whole process over again. The album is bookended by two long-form pieces: the first, 'In Care of 8675309', is most reminiscent of where Lambchop have been, while the second, the sprawling and hypnotic 'The Hustle', suggests where they might still be headed. Taken as a whole, FLOTUS is anchored by previous album sensibilities and is brimming with the many hallmarks of Lambchop's catalogue: the same beautifully nuanced arrangements and the same unparalleled ability to capture the eternal in life's quotidian struggles.
The first introduction to FLOTUS comes in the form of final track 'The Hustle', which seamlessly shifts between movements - a foundation suggestive of krautrock and early electronic music, gorgeously ornamented with perfectly placed piano and horns. Drawing upon a diverse palate of influences and transcending each one, it's a stunning piece of work—certainly one of the most impressive achievements of Lambchop's career.
We are delighted to announce that Lambchop are joining us in Newcastle's very own Riverside this August as part of their UK tour.