Martin Stephenson
The Citadel, St Helens.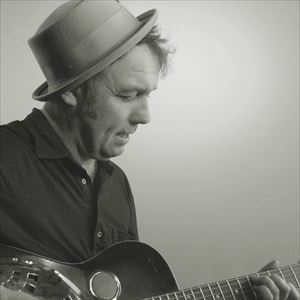 Under 18s must be accompanied by an adult. We cannot issue refunds to under 18s who are not accompanied by an adult.
More information about Martin Stephenson tickets
MARTIN STEPHENSON has been one of the UK's best-loved musicians for 30 years.

New album CALIFORNIA STAR sees him reunited with The Daintees, the band he's intermittently fronted through a string of albums - and hundreds of gigs - since his teens in the North East.

Always popular on the circuit, Stephenson's "must see" live performances are an exuberant tour-de-force combining heart-in-your-mouth intimacy with playful humour and warm self-deprecation.

The Daintees' critically acclaimed 1986 debut BOAT TO BOLIVIA opened up an always interesting story. It showcased Stephenson's songwriting, poetic romanticism and spiritual depth - so marking him out as a soulful cream of the leftfield crop during the self-obsessed 1980s.

Never pandering to a particular scene, Stephenson's lightness of touch on a varied mix of musical styles was immediately apparent. His path was destined to be a lifelong journey through the music he loved: folk, ragtime, jazz, rockabilly, show tunes, punk-pop and country.

CALIFORNIA STAR continues his tradition for eclectic roots songwriting, and is the perfect middle-age bookend on a discography now amounting to 40 albums.

Under 18's must be accompanied by an adult.

Please contact the Box Office directly (01744 735 436) if you are entitled to one of the following concessions:
Disabled
Carer
Job seeker
Pensioner
Student
Under 16
Proof of eligibility must be provided at the Box Office when you collect your tickets.