Mavis Staples
Union Chapel, London.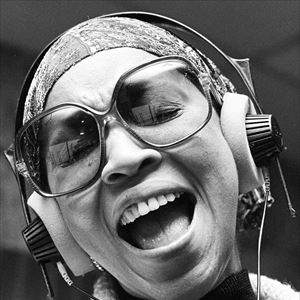 More information about Mavis Staples tickets
TONIGHT IS NOW SOLD OUT.
AGMP presents
MAVIS STAPLES
+ THE JAMES HUNTER SIX
Originally signing to the Vee-Jay label in 1953 with The Staple Singers. In 1956 they had their first smash hit "Uncloudy day" featuring the teenage Mavis on lead vocals. Other hits in the 1950's included "Will the circle be unbroken?" and "This may be the last time" ( the latter covered and made famous by The Rolling Stones ).
In the 1960's the band became aligned with the burgeoning American Civil Rights movement and recorded protest songs such as "March up Freedom's Highway" and "Washington we're watching you". For most of the 1960's Mavis dated Bob Dylan and the Staple Singers covered many of their songs with Dylan also covering their own "Dying man's prayer" in 1962.
The Staple Singers had their most popular period during the 1970's with smash hits "Respect yourself", "I'll take you there" and "Let's do it again". Mavis Staples has now released over a dozen solo albums in her career and is widely credited as one of the greatest Gospel Soul voices of all time.
James Hunter hails from Colchester and started out in the 1980's with his band Howlin' Wilf & the Vee-Jays. The band backed Van Morrison in 1991 and he returned the favour by appearing on James Hunter's first solo album "Believe What I Say" in 1996. A decade later his break through album "People Gonna Talk" brought him a number one on the Billboard Blues Chart and appearances on Jay Leno and David Letterman.
Now signed to Daptone Records, home of Charles Bradley, Sharon Jones & the Dap-Kings and more, the latest album by The James Hunter Six "Hold on!" is their finest yet.