Moniker Art Fair
The Old Truman Brewery, Brick Lane, London.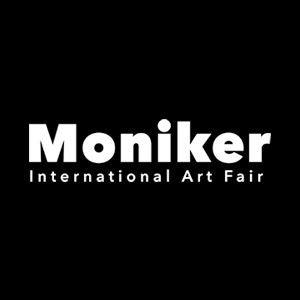 The 8th Edition | Transient Tales
The Old Truman Brewery, London
5 – 8 October 2017
Moniker Art Fair returns to East London's Old Truman Brewery, taking over the newly refurbished 30,000 Sq.foot top floor. The 2017 fair has undergone some exciting changes, tripling in size to allow more space for experimentation from participating galleries and artists.
More information about Moniker Art Fair tickets
Moniker Art Fair has earned a reputation as one of the most exciting contemporary art fairs with it's roots embedded in urban culture.
---
Now in its 8th year, Moniker Art Fair aims to spotlight emerging and established talent from a burgeoning and increasingly diverse contemporary art movement forged by its subversive and innovative spirit. Staged during London's most important art week in October, Moniker Art Fair attracts some of the most talked about artists, galleries and collectors from the finer side of the street art movement and its related subcultures. Rallying against the familiar grind of the art fair season with a curated, experiential and immersive focus, creating unique settings for the display of artists and their work.
Fair Location:
The Old Truman Brewery
91 Brick Lane, E1 6LQ, London, UK
*New Entrance & New Top Floor
VIP & Press Preview, Invite Only:
Thursday, October 5th 2017 (12pm – 4pm)
Collectors Preview:
Thursday, October 5th 2017 (4pm – 9:30pm)
Friday, October 6th 2017 (12pm – 9pm)
Saturday, October 7th 2017 (11am – 7pm)
Sunday, October 8th 2017 (11am – 6pm)