Nell Bryden
Oran Mor, Glasgow.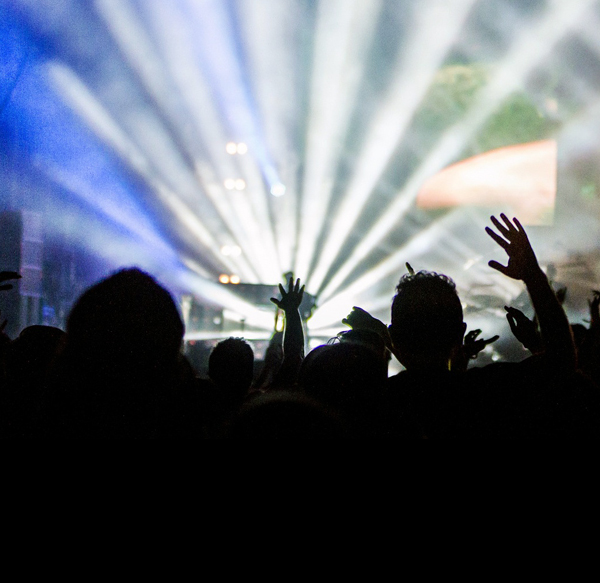 14s - 16s must be accompanied by an adult. No refunds will be given for incorrectly booked tickets.
More information about Nell Bryden tickets
"Nell Bryden is a singer-songwriter, New Yorker, adopted Brit, beloved album artist, Radio 2 favourite and broadcaster, and now wife and mother. In every sense, she's come a long way to get here, and to see her career and her life blossom. No wonder her eagerly-awaited fifth album, due early in 2017, is going to be titled 'Bloom.'
Those who've been lucky enough to hear the whole record, made in London with producers Andy Wright and Gavin Goldberg, are calling it a new creative peak. Full of elegant songs of mature reflection, it's introduced, perhaps atypically, by the admirably angry single 'What Is It You Want.'
There are artists who are independent in the music industry sense, and artists who are independent in mind, spirit and the sheer bloody-mindedness with which they've made something of themselves. Nell Bryden fits both descriptions, and has the stories to prove it.
The funny ones, about thinking she was the next Maria Callas for a minute, or sleeping on a promoter's couch that still bore the outline of the previous itinerant musician. The gritty ones, about 14-hour bus journeys to the next gig. The poignant ones, like witnessing 9/11, sacrificing her romantic life for years to pursue her artistic dream, and watching her hair fall out along the way. And the triumphant ones, like establishing herself as a singer-songwriter of real distinction and finding true love in the process.
The route from Nell Bryden's birthplace in Brooklyn to that upcoming fifth album 'Bloom' has been long, rarely without incident, and often rather strange. The key thing, though, is that she made it, and her songs are all the richer for it.
"It took me a long time," she says. "As a songwriter, that's great, because the more time you put in having fits and starts and figuring out your life and travelling, the more you have to draw on. But as a person trying to be an artist and establish a career, I really didn't go the easy route at all."
She would study for a term at the prestigious Berklee College of Music, where access to the recording facilities made her realise she was very much at home in the controlled atmosphere of a studio. She and her boyfriend of the time started an electronic duo, "like an aggressive version of Everything But The Girl." They moved to New York, broke up, and then came the delayed trauma of 9/11.
Nell eventually went to Nashville to record what would become her first album, 2003's 'Day For Night,' a self-funded project that she admits was "all over the map. It was a massive flop because I never did anything with it, I didn't even know how to shop it to labels. I thought, I'll just make and they'll find out about it somehow.
"Increasingly disillusioned, she followed a lead that took her on a self-booked tour of, firstly, Ireland. Then it extended to England, to Scotland, to Holland. She supported KT Tunstall and Counting Crows in the US. Around a sophomore album started in a New Orleans about to be ravaged by Hurricane Katrina, she did two tours of Iraq to perform for the Armed Forces.
New hope was building, and with it a fresh helping of luck. Nell found a Milton Avery painting in the attic and auctioned it for a sum substantial enough to fund a third album, 2009's 'What Does It Take.' By now, she was building relationships at BBC Radio 2, where Bob Harris and Janice Long became supporters. But during the recording of her next album, the sheer stress of laying herself on the line for so many years would manifest itself in a shocking way.
"I lost my hair in a matter of two weeks, and it was terrifying. I was like the energiser bunny, nothing stopped me in my tracks. That was the first time in 15 years that I had to stop and say 'Maybe I'm doing too much.' They know very little about what causes alopecia, but probably the biggest thing is stress. But it ended up being the best thing that ever happened, because it made me get off the treadmill and start thinking about myself emotionally."The resulting album, 'Shake The Tree,' was a new staging post, and not just because its first single. 'Buildings and Treetops,' cruised onto the Radio 2 A-list. She decided to go public about her trauma and, ultimately, to perform without a wig, to huge public acceptance and further airplay and acclaim. Gary Barlow heard her singing 'Sirens,' Shazam'd it and asked her to open for him on tour, just as other stars from Chris Rea to Duane Eddy had before. Further affirmation of her song writing pre-eminence arrived when Cher chose to cover 'Sirens' on her 2012 album 'Closer To The Truth.' By 'Wayfarer,' two years later, the mood was palpably lighter and brighter. Now it's nearly time for what you might call Bryden In Bloom.
"The word 'bloom' encapsulates what the album's about," says Nell. "It's from a line in one of the songs we wrote, 'find your garden where you bloom.' It's that sense of 'I have to make the album I want to make now, and come into my own.' So it feels like quite a renaissance for me