Objectively Funny Festival - 16/09/17
Downstairs at the Albany, London.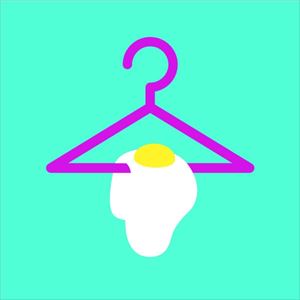 The opening day of the inaugural Objectively Funny Festival welcomes 9 of the biggest breaking names in British stage comedy, featuring astounding standups, alternative heroes and up-and-coming award winners. Buy a wristband for a quid, then reserve tickets for as many shows as you want for only £5, or pay each act whatever you want on the day.
More information about Objectively Funny Festival - 16/09/17 tickets
Ali Brice's Never Ending Pencil
A monk starts the show. You'll be taken on a journey full to the brim with nonsense, heartfelt silliness and quite possibly a song! Ali Brice is a character comedian. He's chasing his dreams and has almost caught up with them. Come and celebrate the tomfoolery of life with a man whose greatest joy is making a perfect ham sandwich. 'A twinkle-eyed comedy natural' ***** (ShortCom.co.uk). 'A side-splittingly comical entity' ***** (TheUpcoming.co.uk). 'Joyously bonkers…the perfect level of exaggerated oddness' **** (Chortle.co.uk). 'The Mighty Boosh and Reeves & Mortimer, with a bit of Phoenix Nights' **** (BroadwayBaby.com).
Kit Sullivan in Digital
Ridiculous and unpredictable, Kit Sullivan dishes out a surreal piece of comedy with mischievous charm. The digital age is here, be part of it you melons. 'Comic genius' (Chortle.co.uk). 'I wish I could be him, just for a day. Wow! That would be amazing' (BAFTA-nominated Spencer Jones). 'With sketch groups it is often easy to see antecedents but this act came out of nowhere. Not surreal in a Vic and Bob way or a Monty Python way. I guess the nearest comparison is Noel Fielding, but even that isn't close.' (BeyondTheJoke.co.uk).
Mrs Jonjo Has Missed the Point Entirely
MrsJonjo is getting to grips with some iconic pieces of pop culture, and dishing up tall tales along the way. A one clown cabaret leaping from cinematic disasters, iconic pop songs and sporting legends all with a wide eyed joy of one who is having a great time but has missed the point entirely. "Through tears of laughter the audience watched as Mrs JonJo narrated and acted out the story..." VADA Magazine; "...brilliant parody...a great deadpan delivery... " The Reviews Hub.
Heidi Regan & Will Rowland: Unreal
Silly, surreal and cerebral stand-up from two rising stars, one the winner of So You Think You're Funny 2016 the other who should be commended for his persistence. See them now or go to your grave filled with regret. Sorry to mention your grave in a blurb. 'Confidence in her writing, that was not misplaced' (Steve Bennett, Chortle.co.uk). Praise for Will's previous work at the Edinburgh Festival Fringe: 'Extremely witty, clever and well-executed' **** (BroadwayBaby.com).
Eshaan Akbar: Not for Prophet
The debut Fringe show from Piccadilly Comedian of the Year 2016. The privately educated, former banker, ex-Muslim and son of a Thatcherite and a Labourite is as confused as you are. 'Clearly going places' (Bruce Dessau).
Matt Winning: Filibuster
A show about climate change from comedian and environmental economist Matt Winning describing how global warming is destroying both the planet and his life. 'Lightweight stuff' (Guardian). Matt gives a presentation on how a world which is sick of experts may not be about much longer. For fans of An Inconvenient Truth. 'Charming and accomplished' **** (List). 'Meticulous and funny from start to finish' ***** (MumbleComedy.net). 'An attractively impish spirit' (Guardian). 'Clever gags … esoteric routines' (Scotsman). 'The son of Robert Mugabe' **** (Skinny).
Elf Lyons: Swan
The giraffe-limbed clown and raconteur is back with her most exciting stand-up show yet. Think big. Think weird. Mathew Bourne would be proud. It's going to be fun. And sexy. Yeah, let's throw that word in there too. Graduate of L'Ecole Philippe Gaulier. BBC New Talent Hot List 2017. 'Hilariously brave… Top twenty names of now' (Vogue). 'Endearingly eccentric on so many levels' (Fest). 'A fast-talking, smart-thinking stand-up for whom the adjective "kooky" could have been invented for' (Guardian). 'Enthusiastically peculiar... showing sexy, nerdy and funny aren't mutually incompatible' (Chortle.co.uk).
Jordan Brookes: Body of Work
In August 2015 Jordan's Nanna, Gwendoline Martha Brookes, passed away. She was 95. This show is a genuine attempt to pay tribute to her. That can't be the whole thing can it? I thought Brookes did absurdist stuff? Like bits that go on for ages and horrible physical stuff, daft faces, spitting down himself etc? Is he just going to talk about his Nan for an hour? Surely not. 'A breathtaking, hugely original hour' ***** (Fest). 'Funny and surprising... see Brookes fast before word of mouth fills every seat' **** (Scotsman). ***** (Metro). **** (Chortle.co.uk).
Loose Brie Are Great
Like The Dangerous Brothers, Vic and Bob, and We Are Klang before them, Loose Brie deal in the glorious art of high-concept, low-brow, organised chaos. Their new show is about confidence. They promise it will change your life. You'll see things you can't un-see. Spaghetti will never seem the same again. "Niche and nasty fun" Bruce Dessau, Evening Standard. "I laughed – a lot" **** Mumble Comedy.