Objectively Funny Festival - 17/09/17
Downstairs at the Albany, London.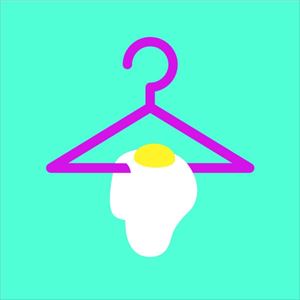 A huge day of live hilarity, showcasing astounding standups and British comedy's biggest podcast. Buy a wristband for a quid, then reserve tickets for as many shows as you want for only £5, or pay each act whatever you want on the day.
More information about Objectively Funny Festival - 17/09/17 tickets
Harriet Kemsley: Bad at Doing
Multi award-winning stand-up and absolute mess Harriet Kemsley has survived another year and returns with her best show yet. Credits: Bobby and Harriet Get Married for Viceland, Damned for Channel 4, Kevin Hart's LOL Live, tour support for Katherine Ryan and Isy Suttie. 'A very funny new stand up' (Time Out).
Harriet Braine: Total Eclipse of the Art
2016 Funny Women Award winner, So You Think You're Funny? Finalist and Musical Comedy Awards Best Newcomer presents her debut hour of funny songs about the great and good of the art world. Get ready to laugh, learn and loudly proclaim 'I knew that one! He's the one what done the Mona Lisa!' Aren't you clever! If you like amusing accents, bizarre characters, a woman making trumpet noises (with her mouth), and 1980s one hit wonders, you'll love this. No prior reading required, all materials provided.
Tom Ward: Love Machine
Tom Ward (Chortle Award Winner 2017, BBC Worldwide, Comedy Central) returns with a picnic of broken dreams to share! And the dome-haired, exuberant loner brings forth quite a banquet. On the menu... heartbreak, living (and dancing) alone in a house with no heating or hot water, mother problems, being 91% straight (prev. 77%) and practicing his opinions in case he forgets them at parties. A show that explores a man's fears, joys, loves and losses; veering between lanes like a Megabus driver with nothing left to lose.
Duker & Koch
Sophie Duker is a regular writer for BBC Comedy and Cartoon Network, and part of the prestigious Pleasance Comedy Reserve. She is a fearless stand-up who tackes topics like identity politics and pop culture with unapologetic sass. Olga Koch is a finalist of both the Amused Moose National New Comic Award 2017 and the Leicester Square New Comedian of the Year Award 2016. She is a self-proclaimed stand-up comedian, performance artist, and confident girl. Together they are Duker & Koch. Join them for a riveting hour of really good stand-up.
Sindhu Vee: Iguana Mum
Wish big, wish high, but be careful what you wish for. That's what marriage and kids have taught Sindhu Vee (Live from the BBC, BBC Radio, Alan Davies: As Yet Untitled).The BBC New Comedy Award finalist talks about power struggles, Vikings, mothering, Wall Street, benign dictatorship – the key building blocks of family life – and why love isn't always enough but sometimes it is. Oh, and a story about "going a little bit" to prison. 'Excellent' (BroadwayBaby.com). 'Priceless' (Chortle.co.uk).
The Comedians' Comedian Podcast: with Stuart Goldsmith
Shining a light on the most furtive creative secrets of your favourite comics and interrogating their joke writing process in depth. Previous guests include Russell Howard, Bill Burr and Jimmy Carr. Chortle Internet Award nominee, 2013, 2014 & 2015 and over 6 million downloads worldwide. 'An endlessly riveting listen.' Guardian
The Andy Field Experience
Join Chortle's One to Watch 2017, Andy Field as he takes you on a surreal and vivid journey in this one man sh*t show. Ridiculous? Yes. Hilarious? Definitely. Is he stupid or a genius? You decide. Winner of the Chortle Student Comedy Award 2015, Andy has a unique style and fresh approach to stand-up. Andy Field is a talented and silly performer who will make you laugh for an hour' (Fest). 'He has a surreal outlook, a set packed full of proper punchlines and a nerdy glee in sharing it' (Chortle.co.uk).