Objectively Funny Festival - 23/09/17
Downstairs at the Albany, London.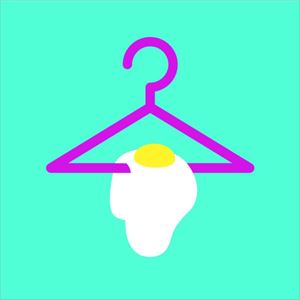 The best in British live comedy. Buy a wristband for a quid, then reserve tickets for as many shows as you want for only £5, or pay each act whatever you want on the day.
More information about Objectively Funny Festival - 23/09/17 tickets
Sunil Patel: Titan
Am I here for a little holiday? No! I'm doing my second show. Here's some third-party validation from the first one: 'A clearly gifted comedian with a comfy and approachable style, he is as self-aware and structurally subversive as any of the Fringe's great alternative comedians' (EdFestMag.com). 'He oozes funny like a jammy doughnut running down a diner's chin' (BroadwayBaby.com). 'A psychopath' (Scotsman). As seen on the Channel 5 sitcom Borderline and an online advert for nasal spray. I have since become overbearingly arrogant and will not physically handle any money, (cos of your germs etc).
Piñata
South London's premier alternative comedy experience host something utterly wonderful.
David McIver: Stop It, David, We Are Having Too Much Fun
David McIver is one of the most fun guys around these days. Come and have a look at this comedic humour experience about mindfulness. Marvel at the things David has thought of using his imagination. Expect DIY props, silly characters and stupid nonsense from this nice idiot. 'Charming and playful... delightfully ridiculous' (Chortle.co.uk). Selected for the BBC New Comedy Award. As heard on BBC Radio 4 Extra.
Michael Brunström: Parsley
Michael Brunström (The Human Loire, The Golden Age of Steam, The Hay Wain Reloaded) returns to the Fringe with a show entirely about the popular kitchen herb parsley. There will be foliage, songs, melancholy, sauce, folklore, gardening and dreams, not to mention a live reconstruction of the Battle of Britain. 'Sense-bendingly entertaining... great, crazy, never-to-be-forgotten comedy' **** (Scotsman). 'An artistic genius' **** (Skinny). 'Hilariously silly... bucking the mainstream trend for everyday anecdotes in favour of unabashed absurdity' (Chortle.co.uk). 'A proper weirdo' (Time Out). 'What the...?' (Metro). Malcolm Hardee Award Winner 2015. Malcolm Hardee Award Nominated 2014.
Helen Duff: When the Going Gets Duff
'Master of shamelessly silly yet socially conscious clowning' (BroadwayBaby.com) Helen Duff returns with a 'bold, subversive and very funny' (Scotsman) show about life as a fully exposed idiot. Doughnuts may be shared in an effort to illustrate why basic demand and supply economics need a tantric overhaul. Amused Moose New Act Award Finalist, 2017. Soon to be seen alongside Will Ferrell and John C Reilly in the 2018 feature film Holmes and Watson. 'Absolutely shameless, boldly ridiculous, embarrassingly funny' **** (Australia Times). 'Quick witted and supremely empowered... a formidable comic' **** (Scotsman).
Evelyn Mok: Hymen Manoeuvre
Featured on BBC 3, Channel 4 and dubbed 'the Swedish Amy Schumer' (Comedy Central), the award-winning Swedish comedian explores first-generation guilt, intersectionality and adult virginity in this confident, smart and highly anticipated debut show. 'Brutal but funny' (Chortle.co.uk). 'Charmed the crowd from the off... and had the audience in stitches throughout her set' (TheVelvetOnion.com). BBC New Talent Hotlist, 2017.
Kat Bond: Loo Roll
Award-winning character comic and critically acclaimed actress (BBC's Call the Midwife, Sky's The Greatest, Channel 4 Blaps, BBC Radio 4) Kat Bond has lost her family. They left her in a bin, outside Papa Johns in Luton. She has made a comedy show to find out who, what and where they are. Armed with only a loo roll as a prop, she combines stand-up, characters and clowning to bring her imagined family to life. A debut solo hour from one half of sublime duo That Pair. ***** (BroadwayBaby.com). 'Off-beat brilliance... beautiful skits, bonkers characters' **** (Times).
Henry Cafe: It's Gameshow Time!
The gameshow where celebrities compete to end world poverty. 'Baffling but really kind of wonderful' **** (List). 'Hysterical and bizarre' (Barcelona Connect). 'Time well spent indeed' **** (ThreeWeeks). **** (BroadwayBaby.com).
Consignia's Panopticon
Panopticon is a prison designed by philosopher and social theorist Jeremy Bentham. It's also the name of the new show by Alternative Act of the Year 2016 winner, Consignia. Consignia have three of their members missing. How will they cope? Will what they make be a show? Or a prison? Or both? Brutalist comedy of the lowest order.