Objectively Funny Festival - 24/09/17
Downstairs at the Albany, London.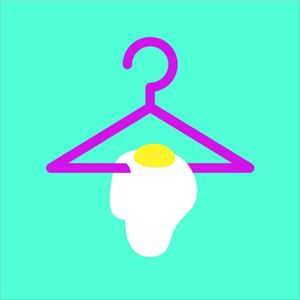 The final all-dayer of the festival, featuring the best of British standup and alternative comedy. Grab a day pass for a quid and then reserve tickets for whatever shows you want to see for just £5, or pay each whatever you want at the end of each show.
More information about Objectively Funny Festival - 24/09/17 tickets
Sleeping Trees: Charlie and the Chocolate Factory
Join Willy Wonka, the Umpa Lumpas and various fatigued Grandparents in a version of the story nearly as offensive as Tim Burton's film re-make. So if you're struggling to think of Christmas present ideas this year, what better gift for a loved one than tickets to the hottest show in town. Seriously, the central heating in the venue is broken and the temperature throughout is unbearable. 'The lovechild of Monty Python and the League of Gentlemen' **** Time Out. 'A company set to rocket to stardom' ***** Three Weeks
Lucy Pearman: Maid of Cabbage
'Traditionally, unmarried maids were sent into the vegetable garden to choose the perfect cabbage' (Anon). Bonkers storytelling with a heart and an elusive cabbage. Trapped in a dysfunctional household, will an Edwardian(ish) maid's devilish streak ruin everything or will the cabbage save her? Debut solo show from half of sketch duo LetLuce. 'Brilliantly playful… marks Lucy out as something rather special' (LaughOutLondonComedyClub.co.uk). 'Lucy Pearman is so very endearing to watch and an integral feature of pioneering new comedy in a big way' ***** (FunnyWomen.com). 'Genuine comedy talent, subtle, straight and seemingly completely crackers' ***** (TheGoodReview.com).
Marny Godden is One Tooth
A toothless punk wakes one morning and asks herself the all-important question: why are we here? Expect cod philosophy, serious attitude and a chicken going on. Marny Godden is one of the most joyful and original voices in British comedy. Whether it be in her live shows or onscreen performances, her rag-tag collection of characters transport audiences into a playground of silliness and stupidity. In this, her latest creation, a toothless punk beguiles the audience with tales from the tooth. 'Sublimely silly' (Times). 'Godden's style is hilarious' (ThreeWeeks).
Louise Reay: Hard Mode
Imagine how you'd act if you were always being watched? Imagine if you couldn't speak freely? Imagine if the Chinese government bought the BBC? An immersive comedy show where the audience experiences life in an authoritarian regime. Yay! Based on a dialogue with Ai Weiwei and featuring a team of masked police, this provocative show explores censorship and surveillance. Hard Mode is the latest show from multi award-winning comedian and journalist, Louise Reay. 'Reay can legitimately claim to be unique' (Independent). 'Truly fantastic, utterly out there' (Al Murray). **** (Skinny). www.louisereay.com
Joz Norris: The Incredible Joz Norris Locks Himself Inside His Own Show, Then Escapes, Against All the Odds!!
This idiot's back. Last year I saw Jason Donovan alone onstage singing to a backing track and suddenly it dawned on me why I do all this. You perform to hide in plain sight and build your own cage. BBC Radio 4. Channel 4. ITV 2. Dave. Weirdos. ACMS. Judge Rinder. 'An absolute idiot... Simple, silly and screamingly funny' (Fest). 'A born entertainer and great comedy writer' (Chortle.co.uk). 'Fastidiously avoids boring or obvious choices and excels at being unselfconsciously daft' (TVBomb.co.uk).
Luke McQueen: The Boy With Tape on His Face
Award-winning comedian Luke McQueen will attempt to perform stand-up without the use of his forehead. 'His performance is as electrifying as it is disconcerting... raw potency and inspired ideas' (Chortle.co.uk). 'A monstrously overgrown baby that has burst free of its play-pen' (Guardian). 'A true maverick' (Scotsman). 'A grand-master of chaos' (Edinburgh Evening News). 'McQueen knows the rules of comedy and he enjoys burning them' (BroadwayBaby.com). Bobby Award-winner for best show. As seen on BBC Three, ITV2 and More4.
Alfie Brown: Whatever Works
Alfie Brown is trying out new jokes. Jokes about therapy, what makes a good school, war, child swearing and Eric Clapton. Come and see this exceptionally funny, ferocious and interesting comedian do jokes before he's learnt how to make them acceptable to the more easily offended. One of the most exciting and talked about comedians currently working in the U.K, Alfie is unexpectedly performing at the Fringe this year, combining his innovative and explosive material with natural stage presence. Star of Viceland's Brexit Stage Left. 'A British Doug Stanhope' (Guardian).