OSIBISA
The Forge, London.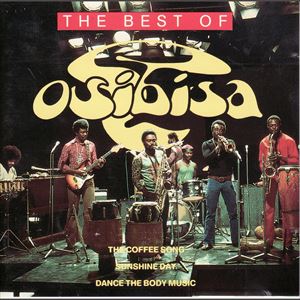 More information about OSIBISA tickets
AGMP presents
OSIBISA "Tribal Reunion"
Formed in 1969, Osibisa fuse jazz, funk, Caribbean, R&B, Latin and African rhythms. This legendary band have made 20 studio albums and collaborated with many other artists, including Stevie Wonder.
Renowned for delivering high octane, good times performances all over the world, Osibisa played a central role in developing an awareness of African music among European and North American audiences in the 70s.
Now seen as one of the leading artists in World music, Osibisa's infamously energetic and extravagant stage shows will be sure to get your feet moving.
The current line up for Osibisa's Tribal Reunion tour include:
Ghanaian founder member Sol Amarfio (vocals and percussion)
Robert Baily (keyboards)
Wendell Richards (guitar and vocals)
Kofi Ayivor (percussion and vocals)
Jean Dikoto Mandegue (bass and vocals)
Gregg Kofi Brown (lead vocals and guitar)