Psyche Tropes: A Creak In Time
St John on Bethnal Green, London.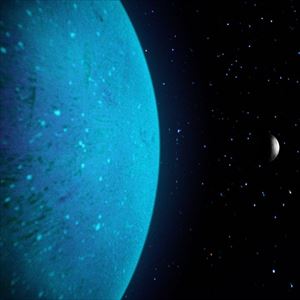 More information about Psyche Tropes: A Creak In Time tickets
An evening of mind bending cinematic visuals, analogue projection and sound, EEFF welcomes

Psych

é Tropes to St John on Bethnal Green for a trip to the frontiers of sonic and visual experience...
Psych

é Tropes is an audio-visual label laying the groundwork for a new type of live experience. Embedded in celluloid, synaesthetic intersections and abstract form, they champion cross-disciplinary artists. Inspired by Steven McInerney's extraordinary, cosmological 16mm film A Creak In Time,

Psych

é Tropes and EEFF present an evening of expanded cinema, analogue visuals, synth and analogue sound, joined on this journey into the unknown by the likes of Howlround, Sally Golding, Ian Helliwell and Merkaba Macabre, plus

Psych

é Tropes DJs throughout.
The evening's programme will consist of:
1. A Creak In Time (2017), Steven McInerney, 27 minutes, 16mm/HD plus live soundtrack by Howlround
Musique concréte duo Howlround have composed an incredible soundtrack to A Creak In Time, made entirely from creaking objects manipulated on magnetic tape machines.
"As a rumination on both the firmament and the infinitesimal, A Creak in Time is timeless and singular: a cinematic triumph of style and substance." - Wallpaper Magazine.
2. Light Begets Sound (2017) by Sally Golding, 20 minutes
A durational performance focusing on the controlled phasing and feedback of light from two 16mm projectors, programmed LED lights and the harnessing of frequencies, creating discordant sonics. A show about listening and seeing, Golding investigates audiovisual hallucinogenic perception, exploring liveness in "banging audiovisual intent" (BFI Sight & Sound Magazine).
3. Holes (1993-2017) by Ian Helliwell, 13 minutes, with live soundtrack
Commencing in the early 1990s and conceived as a 'never ending film' to remain in production throughout his life, Holes is inspired by Helliwell's discovery of 8mm film. The result is an ever-evolving whirlwind of images from the heyday amateur filmmaking - babies, children, seaside holidays, the back garden, trips out...
4. Decomposition #5 (2015-2017) by Merkaba Macabre, Colour 16mm, 16 minutes.
An ever-evolving, camera-less audio-visual performance for one 16mm projector, with a live modular soundtrack. Degraded film stock, synthesised optical sound, and recycled, re-decomposed materials mean no show is ever the same. Previous incarnations have been performed at Manchester's Sines and Squares Festival curated by NOVARS and London's Splice Festival.
5. Psych

é

Tropes DJs, playing throughout