INSTALMENT PLANS
Norfolk Showground, Norfolk.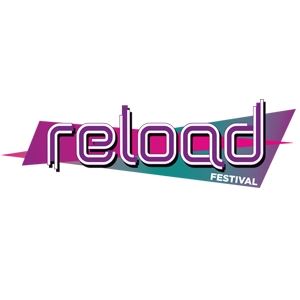 More information about INSTALMENT PLANS tickets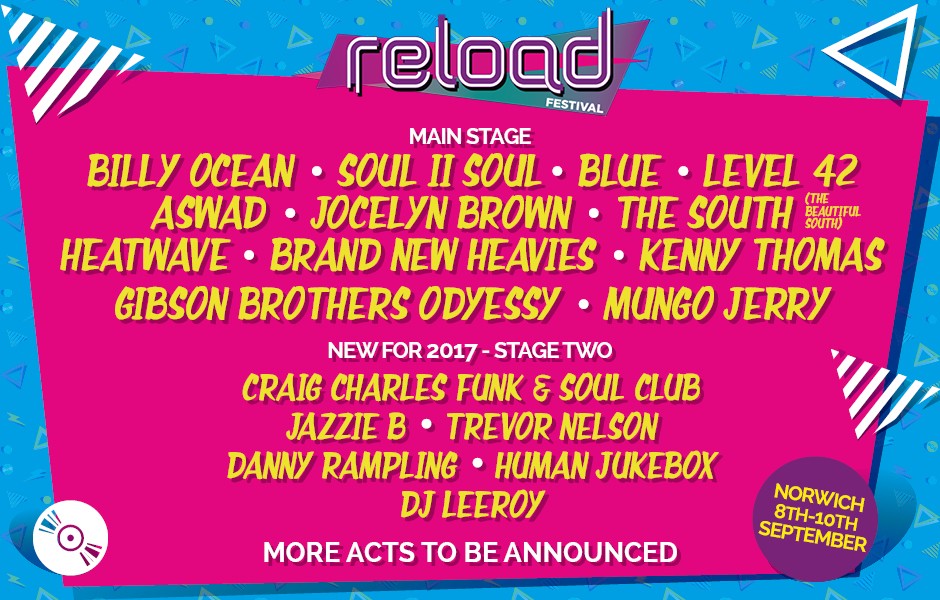 Timings

Arena gates open at 12pm on Saturday and Sunday and the show will finish at approximately 10.30pm.
The campsite opens at 11am on Friday. All campers must vacate the site no later than 12pm on Monday.

Age restrictions

There is no minimum age limit for entry to Reload. Anyone aged 13 or under will require a child ticket (free of charge) but must be accompanied by a responsible person over the age of 18. ID will be checked on entry and there is a maximum of 3 children per adult. Anyone aged 14 - 17 will need to purchase an adult ticket and may attend unaccompanied but we strongly advise that they have the consent of a parent or legal guardian.
Anyone aged 13 or under must have a child ticket to enter the festival.
No one aged 13 or under is allowed into VIP area.

Box office and Entry

The Box office opens at 9am each day and closes at 9pm on Friday, 8pm on Saturday and 7.30pm on Sunday.
Any E-tickets that haven't been scanned between the box office times will not gain entry to the festival.
There is no re-entry for day ticket holders.
Weekend Camping and Weekend No Camping wristbands are for one person only to wear all weekend. They cannot be split between two people.
Only Weekend Camping ticket holders are allowed to enter the campsite.
Car parks are clearly signposted from the surrounding access roads and entry is payable by cash on arrival.

Accessibility

Accessibility tickets can only be booked through National Box Office. Please contact 0871 224 1112. There is also an option to reserve space on the main stage viewing platform and National Box Office will be happy to assist you with this.

Camping Info

Campsite opens at 11am on Friday. All campers must vacate the site no later than 12pm on Monday.
Only camping ticket holders can enter the Big Top Opening Party on the Friday and the After Party on Saturday night.
Once your E-ticket has been scanned on entry, you will receive a wristband which will be securely fastened. You must not remove this at any time while attending the festival.
If you lose your wristband you will not be able to re-enter the Venue. All wristbands will be checked on entering / leaving the campsite and at the entrances / exits to the festival site.
Damaged wristbands will be changed at the box office and will incur a charge.
Alcohol can only be brought in on your first entry to the campsite upon arrival only. Click here for further information: www.reloadfestival.co.uk/faqs.
Legal drinking age restrictions apply - 18+.
If any person causes a disturbance to any other camper they will be evicted from this campsite.
A quiet camping zone will be available on a first come first serve basis. No family camping area will be offered in 2017.

Car Parking

There is plenty of car parking available and is payable in cash on arrival. £10 for a day, £20 for the weekend

Campervans

We offer Campervan Pitch tickets for pitches up to 6 metres long by 5m wide and Large Campervan Pitch tickets for those up to 9m long by 7m wide. Just choose the one that fits and add it to your basket when you buy your festival tickets.
You will also need to buy a Weekend Camping ticket for each person staying in the campervan.
Campervans and caravans are only allowed to enter once so if you leave the site you can only return to the car park.
We do not allow the use of petrol or diesel generators while on site at Reload Festival

VIP

You must be 14 years or over to access the VIP area.
VIP upgrade tickets include Fast Track entry.
VIP upgrade tickets must be purchased in addition to your entry ticket (day/weekend/camping).

Instalment Plan

The card details used for the first instalment will be securely saved by See Tickets and the remaining instalments will be automatically taken in accordance with the above schedule.
If a customer defaults on any of the remaining instalments they will be sent a link where they can re-input their card details and re-process that instalment. They will be given a two week period to do this before their order is cancelled.
If the customer fails to make the payment within this two week period, their order is cancelled and the ticket agent retains all revenue received up until that point.

Ticket delivery

E-ticket and posted ticket options are both available. Posted tickets will be sent out up to 4 weeks before the festival.

Any other questions
Please email info@reloadfestival.co.uk.

All tickets are sold subject to the Reload Terms and Conditions of Entry which you can read here: www.reloadfestival.co.uk/faqs. All tickets are sold on a non-exchange, no refund basis. Resale is not permitted and will invalidate the ticket.