SLYDIGS
The Louisiana, Bristol.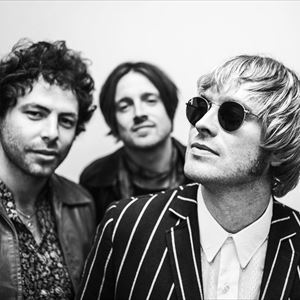 16+ only. 16s to 17s must be accompanied by an adult. No refunds will be given for incorrectly booked tickets.
More information about SLYDIGS tickets
The story of Slydigs didn't start with lonely musicians answering an ad in a newspaper; it didn't start in some rented practice rooms with four strangers looking at each other, this band sprang from the roots of desperation where only the love of music can pull you through. When a gang of rag tag scallywags looked at their meagre lot and 'got their shit together.'
Ten years before the guitars, before the gigs, before the guest lists, this band fought laughed and cried together. They are brothers and you can see it, feel it, hear it in every note. They have a zest for life that shines through with every chord they play and sing. Songs that are relevant no matter where you come from or what social class you belong to
From the overlooked confines of the north, where the desolate shell of a dead industrial empire hangs heavy, this band brings light, hope and an adrenalin shock of lust, love and devastating charisma. Just when you may think that rock' n 'roll had been consigned to the history books, here comes a band that will fill your head with dreams and your heart with hope.
Slydigs' ship sails straight and true on waves of pure blues rock 'n' roll.