Spirit Of Christmas Fair
More information about Spirit Of Christmas Fair tickets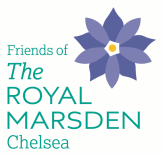 Add a £3 donation with your tickets to Friends of The Royal Marsden, whose funds enable them to provide world-class care for cancer patients, and to support the hospital's pioneering work in cancer research and education.
DATES:
Tuesday 4th - Sunday 9th November 2014
VENUE:
Olympia Grand, Olympia London, W14 8UX
OPENING TIMES:
Tuesday 4th November: 10am - 6pm
Wednesday 5th November: 10am - 6pm
Thursday 6th November: 10am - 8pm
Friday 7th November: 10am - 6pm
Saturday 8th November 10am - 6pm
Sunday 9th November 10am - 5pm
TICKET PRICES:
Adult: £18.50
Child: £11 (13 - 16 years)
Child under 12 years free
ON DAY TICKET PRICES:
Adult: £21.00
Child: £12
What people are saying about Spirit Of Christmas Fair
This area is intended for discussion only. If you have a question about your order, or require customer service you can get in touch via our Customer Service Area. Comments enquiring about existing orders, including personal details, or with questions will be deleted.