SUNN O)))
Leeds University Stylus, Leeds.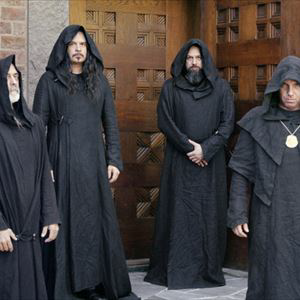 More information about SUNN O))) tickets
For sixteen years, Sunn O))) have been challenging the way we think about music. In that relatively brief time, core members Stephen O'Malley and Greg Anderson have forged connections between the worlds of Metal, Drone, Contemporary Composition, Jazz and Minimalism with startling results while remaining true to the eternal principles of volume, density and weight.
Recently, Sunn O))) have established a Bandcamp page which serves as an exhaustive archive of their entire back catalogue, including rarities and essential live material. This year has already seen the long-awaited release of their collaborative album with Norway's Ulver entitled Terrestrials, and the current live line-up, consisting of Stephen O'Malley, Greg Anderson, Attila Csihar and Tos Nieuwenhuizen, is poised and ready to resume live activities.
All hail.