Surgeon & Lady Starlight Live, Gary Beck, Sterac
Steelyard, London.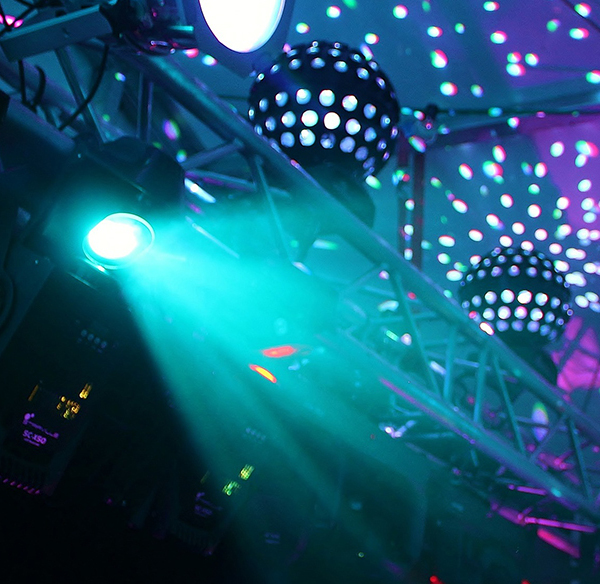 This event is for over 18s only - No refunds will be issued for under 18s.
More information about Surgeon & Lady Starlight Live, Gary Beck, Sterac tickets
THE PLAYGROUND comes of age celebrating a decade behind the helms of underground music presenting a night of 10 acts, spanning 10 hours until the late hours of the morning. Headlining the event will be an exclusive 2017 performance from techno duo SURGEON & LADY STARLIGHT HARDWARE LIVE with support from legendary artists GARY BECK, STERAC aka Steve Rachmad, a live show from Sweden's techno outfit SHXCXCHCXSH alongside IDM and Acid originators µ-ZIQ, Ceephax Acid Crew, Bochum Welt, Mamiko Motto and Sex of Insects.
SURGEON & LADY STARLIGHT HARDWARE LIVE- Recently dubbed by Fact magazine as "arguably the finest techno DJ in the world", Surgeon is also naturally one of the most in-demand, with DJ mixes for Warp and Fabric and a schedule spread across Europe and Japan. Lady Starlight establishes a basic pattern of drums and synths and gently twists the arrangement as she goes. It's a style Starlight honed in the live environment. After she was finished messing with Lady Gaga fans (she supported the pop megastar on her ArtRave tour), she went on to forge a solo career and has been playing improvised live shows with Surgeon.
GARY BECK- As a regular fixture at the world's top clubs and festivals, Glasgow born producer and DJ Gary Beck has long been established as a primary figure in techno. Known and respected for his unique sound, he has gained support from the best names in the business and released music on some of the genre's leading labels, institutions such as Drumcode, Cocoon and Saved as well as his own BEK Audio imprint.
STERAC aka Steve Rachmad- One of the main characters living on Planet Rachmad has always been STERAC: a side of Steve's musical personality that's not easily described. STERAC's focus has always been on the no-nonsense, darker, and deeper side of techno. The STERAC discography consists of classic tracks on labels such as M-Plant and Tresor. This year, STERAC releases appear on Klockworks and Delsin, while his schedule takes him on a tour past the world's finest clubs.
SHXCXCHCXSH- live- From their unpronounceable name (which sounds like white noise if you sound it out) to their equally incomprehensible song titles to their complete disregard for the rigid structure of the genre, the Swedish duo don't adhere to the kind of faceless aesthetic we usually see with secretive acts.
µ-ZIQ AKA Michael Paradinas is one of the premiere names in the field of electronic music and founder of Planet Mu Records. μ-Ziq released his first records via Richard D. James (aka Aphex Twin) and his label Rephlex Records. Following a string of remixes of Aphex Twin's work, Mike Paradinas and Richard D. James also release an ambient-techno album together entitled MIKE & RICH in 1996, also known as Expert Knob Twiddlers.
CEEPHAX ACID CREW- Renowned for his dynamic and extravagantly wild sets, Ceephax Acid Crew AKA Andy Jenkinson mixes British acid house and Drum & Bass. The younger brother of Squarepusher, his formidable presence live will bring a hint of his screwy, antic approximation of acid house.
BOCHUM WELT- LIVE- Italian electronic musician Bochum Welt will be joining us for a rare live-hybrid set. Considering the strange pseudonyms that Aphex Twin originally used, NME ran an article claiming that Bochum Welt was another of Aphex Twin's myriad alter egos. He has released numerous records on Aphex Twin's Rephlex label, BMG, !K7 and Warner/Chappell Music.