Surgeon & Lady Starlight, Speedy J + more!
Electric Brixton, London.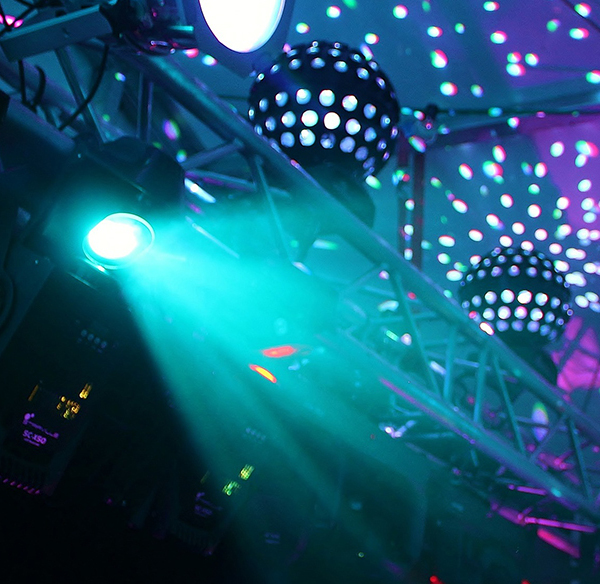 This event is for over 18s only - No refunds will be issued for under 18s.
More information about Surgeon & Lady Starlight, Speedy J + more! tickets
THE PLAYGROUND presents a night of techno from the likes of SURGEON & LADY STARLIGHT- who will be performing a rare live show with support from legendary SPEEDY J, Ø [Phase], Shxcxchcxsh, Sex of Insects alongside IDM and Acid originators µ-ZIQ, Ceephax Acid Crew, Bochum Welt, Mamiko Motto, CHVRN and Ofdream until the late hours of the morning.
?Over the years Surgeon has shown his versatility as a musician with releases under his own name on FatCat, NNA Tapes and Editions Mego which break all the usual boundaries of electronic dance music. Recently dubbed by Fact magazine as "arguably the finest techno DJ in the world", Surgeon is also naturally one of the most in-demand, with DJ mixes for Warp and Fabric and a schedule spread across Europe and Japan.
?Lady Starlight establishes a basic pattern of drums and synths and gently twists the arrangement as she goes. It's a style Starlight honed in the live environment. After she was finished messing with Lady Gaga fans (she supported the pop megastar on her ArtRave tour), she went on to forge a solo career and has been playing improvised live shows with Surgeon.
? Speedy J is unanimously considered to be one of the first techno producers to come from the Benelux, raising the genre just after it had escaped the Detroit delivery room. Speedy J has continuously been pushing the boundaries of electronic & experimental dance music. Blurring the lines between Live performance and Digital Djing, he fuses subversive electronics and peak time Techno.
? Ø [Phase] has been part of the UK Techno scene since the late 1990's. The London based producer whose style ranges from gritty Minimal Techno to Detroit influenced material is best known by his work on Token Records. Regular appearances at the world renowned Berghain in Berlin, REX (Paris), FUSE club (Brussels) and Lux (Lisbon) (amongst others) along with remixes for the likes of Planetary Assault Systems, Robert Hood and Marcel Dettmann confirmed Ø [Phase]'s music beyond doubt as an essential voice within the genre.
?Shxcxchcxsh-live – From their unpronounceable name (which sounds like white noise if you sound it out) to their equally incomprehensible song titles to their complete disregard for the rigid structure of the genre, the Swedish duo don't adhere to the kind of faceless aesthetic we usually see with secretive acts.
?Sex of Insects- live– was formed in May 2016 by guitarist, Anatoly Ylotana (Ylotana Project) and includes Alexandra Bartashevich (Vocals) and Roman Korablove (Rhythm). After meeting Alexandra Bartashevich, Anatoly knew that the project had found itself a new image thanks to her talented and original performance. Anatoly met with Roman Korablove shortly after the disappearance of their original Rhythm producer and has since been helping guide the band into a completely new sound. At its core lies a complete improvisation of guitar sounds and vocals mixed with some vibrant electronic grooves. Guaranteed uniqueness with an almost complete absence of synthesisers. Anatoly lists their influences as Frank Zappa, Led Zeppelin, Black Sabbath and more recently Underworld, Daft Punk and Danny Tenaglia.
? µ-ZIQ AKA Michael Paradinas is one of the premiere names in the field of electronic music and founder of Planet Mu Records, μ-Ziq released his first records via Richard D. James (aka Aphex Twin) and his label Rephlex Records. Following a string of remixes of Aphex Twin's work, Mike Paradinas and Richard D. James also release an ambient-techno album together entitled MIKE & RICH in 1996, also known as Expert Knob Twiddlers.
?Ceephax Acid Crew AKA Andy Jenkinson is a British acid house, and Drum & Bass electronic DJ who has collaborated a number of times with his brother Squarepusher. Ceephax's music from 1997 to 2002 and beyond used mainly vintage (especially Roland) drum machines and synthesizers such as the TB-303. This music was often recorded onto a cassette tape deck. From 2007 he has had full releases on the Rephlex and Planet Mu record labels. He also continues to release on Firstcask and other small independent labels such as WéMè, Bugklinik and his own label Waltzer.
?Bochum Welt-live is the stage name of the Italian electronic musician Gianluigi Di Costanzo. The name Bochum Welt is a combination of the German word for "world" (welt) and the name of a high-powered astral telescope.
Di Constanzo has released numerous records on established record labels. His first single for Aphex Twin's Rephlex label, "Scharlach Eingang" (1994), published by Warner/Chappell Music, was sufficiently accomplished that the British music magazine NME ran an article claiming that Bochum Welt was another of Aphex Twin's myriad alter egos.