Symposium | Vision in History, Theory and Practice
Asia House, 63 New Cavendish Street, London, W1G 7LP.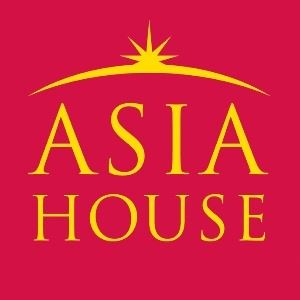 More information about Symposium | Vision in History, Theory and Practice tickets
The Lucida Symposium: Vision in History, Theory and Practice


Free, booking required.
Thursday 29 June, 15:00 - 18:00 with a reception to follow, Asia House Library.


About the Symposium:


The act of seeing is often taken for granted, yet it is far from straightforward or universal. Exploring seeing as a culturally modulated process, leading researchers and practitioners from art history, neuroscience, medicine and the visual arts will explore a diversity of approaches towards the complex subject of visual perception and its meaning in different cultures, societies and historical periods. The event accompanies the exhibition of Suki Chan's Lucida II & III at Asia House from Wednesday 14 to Friday 30 June 2017. .


Accompanying Exhibition, Lucida II & III:


Lucida II & III are fully interactive works and visitors will be able to immerse themselves in the project using eye-tracking technology. The moving image installations invite the audience to participate and make the surprising discovery that their gaze can change what they see and hear. Lucida II & Lucida III will reveal to the audience their own rapid eye movements, something that we are normally unaware of, as well as how we see with our central and peripheral vision.
Lucida is Chan's most ambitious and technically-challenging work to date, presenting developing scientific theories about human perception through a mesmerising cinematic experience. Chan regards her moving-image projects as installations as much as films, transforming the space and atmosphere into which the viewer enters. The artist's practice combines light, the moving image and sound to explore our physical and psychological experience of time and space, and her moving image works are notable for their dream-like aesthetic. Shifting between the micro and the macro, she draws the viewer into a cinematic 'elsewhere'. .


Programme:
Haptic Vision: Making Surface Sense of Islamic Material Culture


Simon O'Meara, Lecturer in the History of Architecture & Archaeology of the Islamic Middle East, SOAS (School of Oriental and African Studies), University of London.
O'Meara's presentation will investigate an idea recently proposed in Islamic art history that non-figurative, geometric Islamic art is predominantly a haptic art and thus is more appropriately engaged by a "seeing hand," or a "fingering eye"..


The Construction of Perceptual Worlds


Richard Wingate, Neuroscientist and Head of Anatomy, King's College London.
The coherence of perceptual worlds was a problem that was first raised by William Molyneux in the seventeenth century. When a blind person is given sight, are the objects known through a world of touch and feel instantly recognisable as the same objects by the eye? Or does this coherence have to be learned by experience? An early pioneer of science, William Cheselden, explored this paradox through the experiences of a young patient treated for cataracts in the early 1700s. His story still has resonance with studies being carried out today on the Indian sub-continent that resolve this question, first posed over 300 years ago. .

An Evolving Ophthalmic Educational Approach in the Developing World


Anthony Chigwell, Emeritus Consultant Ophthalmologist, St. Thomas' Hospital, London and founder of the World Sight Foundation.
The Ethos of the World Sight Foundation is to contribute to the solving of world blindness (39 million sufferers) and visual disability through a process of education.
Chigwell will describe his experiences of teaching in The Far East and Africa. .


Schedule:


15:00: Welcome note, Pamela Kember
15:05: Introduction, Marius Kwint
15:20: Suki Chan
15:55: Tea Break
16:05: Simon O'Meara
16:40: Dr Richard Wingate
17:15: Anthony Chigwell
17:45: Panel discussion, all speakers.
18:00-19:00: Drinks reception.